For members
¡Salud! The different ways to say cheers in Spanish
You may be familiar with the basic way Spaniards say 'cheers', but there are other Spanish expressions and habits associated with clinking glasses and making a toast that you'll be happy to learn.
Published: 12 September 2022 15:17 CEST
Updated: 24 December 2022 12:35 CET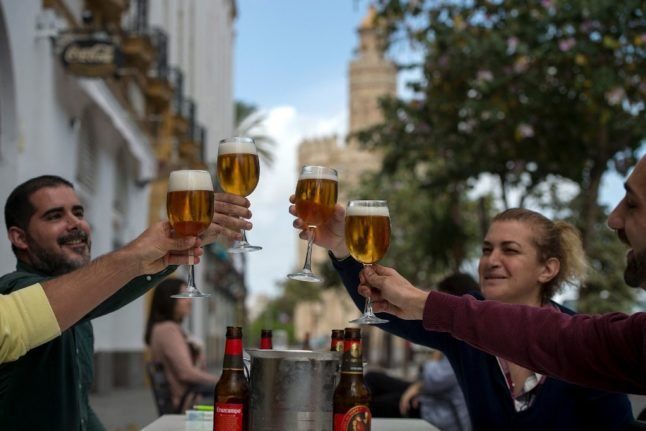 Spaniards have their own set of quirky traditions and expressions when it comes to making a toast. Photo: Cristina Quicler/AFP
REVEALED: The most and least polite cities in Spain
Do you live in the politest city in Spain? Or perhaps in the rudest? A new survey has revealed where in Spain residents are most considerate towards others and where they are the most ill-mannered.
Published: 27 December 2022 13:01 CET