For members
¡Salud! The different ways to say cheers in Spanish
You may be familiar with the basic way Spaniards say 'cheers', but there are other Spanish expressions and habits associated with clinking glasses and making a toast that you'll be happy to learn.
Published: 12 September 2022 15:17 CEST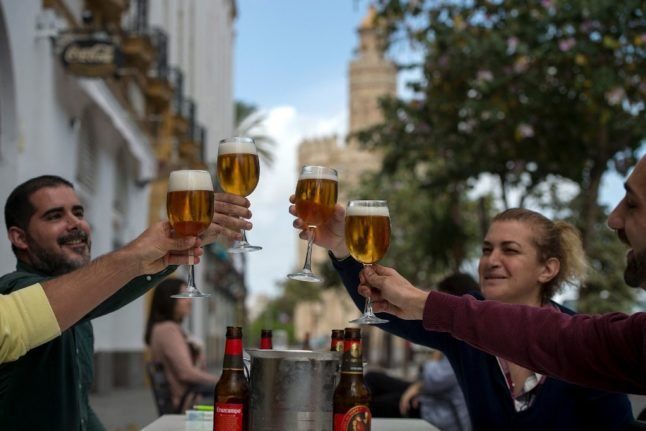 Spaniards have their own set of quirky traditions and expressions when it comes to making a toast. Photo: Cristina Quicler/AFP
Spaniards have 'herd mentality' rather than being free thinkers: study
Spaniards are renowned for being passionate, expressive and fun loving, but a new study reveals that they're also heavily influenced by others and not often independent-minded.
Published: 9 November 2022 10:50 CET