For members
'Party Swedes, go home': Do Swedish immigrants get a bad rep in Norway?
They might be close neighbours with a seemingly shared culture and identity, but Swedish immigrants have not always found it easy to settle in Norway, and have often been the butt of jokes and even abuse, explains Xander Brett.
Published: 6 September 2022 16:09 CEST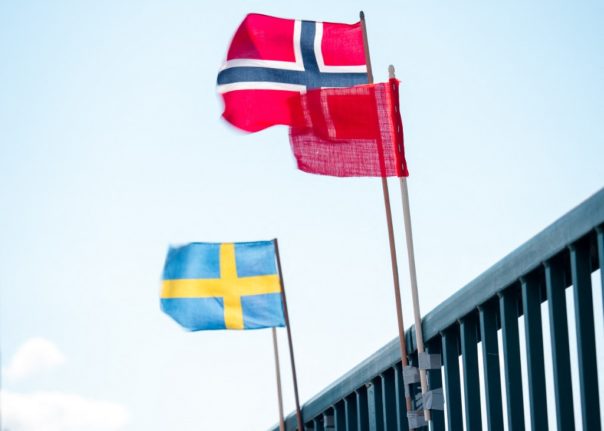 Do Swedish immigrants in Norway receive a tough welcome, or is it just friendly banter. Pictured is a Norwegian and Swedish flag side by side. Photo by Petter Bernsten/ AFP.
Politics in Sweden: The migration paradigm shift we need isn't the one we're getting
Malfunctioning bureaucracy at the Migration Agency is the single biggest hurdle to Sweden's ability to attract international talent – and yet it receives shockingly little attention in the political debate, writes The Local's editor Emma Löfgren.
Published: 30 January 2023 15:46 CET
Updated: 31 January 2023 15:37 CET