For members
Sweden Elects: The latest political news as the election campaign kicks off
What's Sweden talking about this week? In The Local's Sweden Elects newsletter, editor Emma Löfgren rounds up some of the main talking points ahead of the Swedish election.
Published: 8 August 2022 07:49 CEST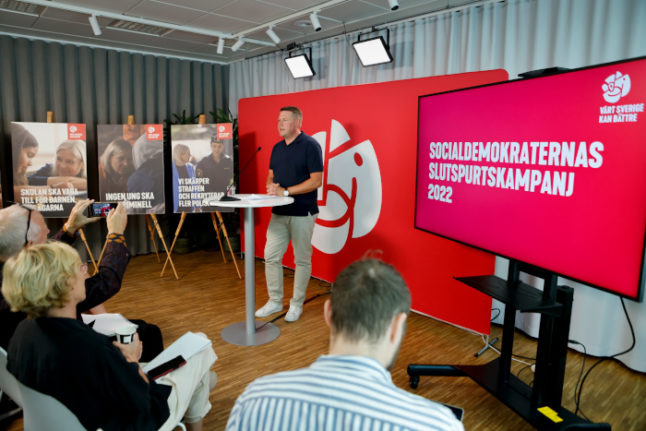 Social Democrat party secretary Tobias Baudin presents the party's 'slutspurtskampanj', meaning 'final sprint campaign' in Swedish. Photo: Christine Olsson/TT
For members
Sweden Elects: How powerful are the Sweden Democrats now?
The Local's editor Emma Löfgren explains how Sweden's parliamentary committees work – and the role the Sweden Democrats will play in them.
Published: 3 October 2022 08:39 CEST