For members
TRAVEL: Tourists in Spain will also be eligible for free train tickets
In welcome news for tourists and travellers in Spain, holidaymakers will be eligible to take advantage of Spain's 100% discounts on train travel later in the year.
Published: 5 August 2022 16:31 CEST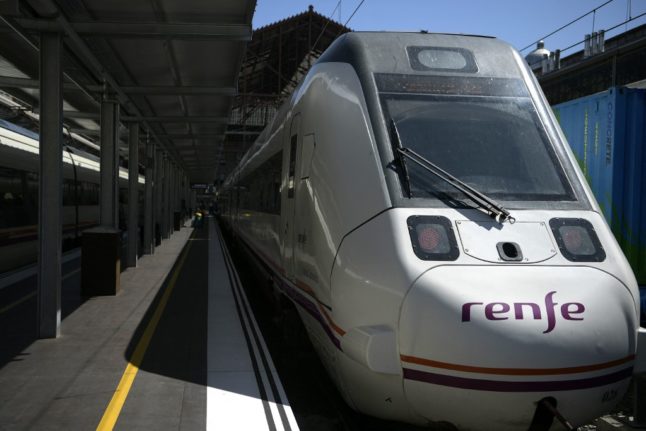 A train of the Spanish state-owned rail company Renfe. Photo: GABRIEL BOUYS/AFP
Spanish fuel prices fall but can't stop most expensive August ever
Although the cost of filling up in Spain has been falling in recent weeks, petrol and diesel prices in August make it the most expensive on record despite government discounts softening the blow.
Published: 5 August 2022 10:09 CEST
Updated: 5 August 2022 15:08 CEST