For members
From spritz to shakerato: Six things to drink in Italy this summer
Summer in Italy means lots of things - trips to the beach, empty cities, strikes, and metro works - but it also ushers in the spritz and negroni season. Here are some of the best drinks to cool down with in Italy this summer.
Published: 24 June 2022 17:27 CEST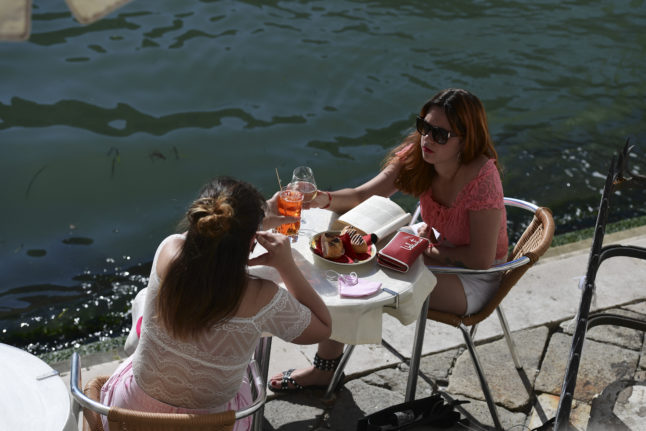 People enjoy an aperitivo drink by the Grand Canal in Venice. Photo by MIGUEL MEDINA / AFP
OPINION: Why Italy's food crusaders are taking culinary tradition too far
Italy is famous for its culinary pride but secret societies and 'brotherhoods' of food purists are going over the top, says Silvia Marchetti.
Published: 19 August 2022 16:09 CEST