The three leaders left in the early hours of Thursday, arriving into Kyiv on Thursday morning. After a visit to the heavily-bombed town of Irpin, they met Ukraine's leader Volodymyr Zelensky.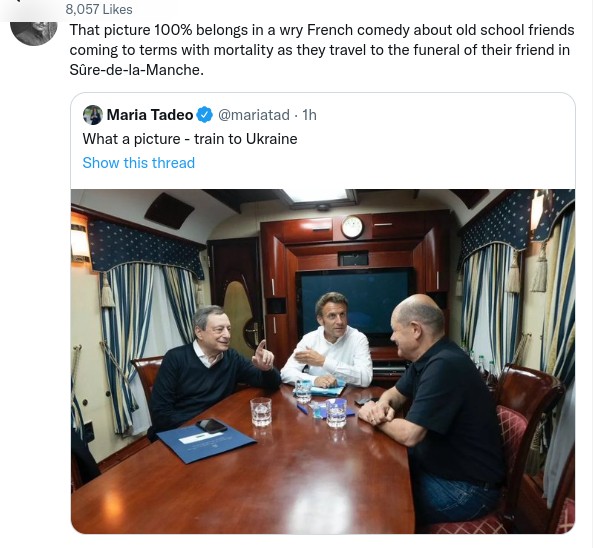 It is the first time that the leaders of the three European Union countries have visited Kyiv since Russia's February 24th invasion of Ukraine, and the visit comes as Kyiv is pushing for membership of the EU.
Macron has been paying a two-day visit to Romania and Moldova to discuss the ongoing crisis caused by Russia's invasion of Ukraine.
There had been widespread speculation in France that he would combine the trip with a visit to Zelensky in Ukraine, but this was not confirmed until Thursday morning.
In a joint press conference with Romanian president Klaus Iohannis, Macron reiterated his desire that Ukraine should win the war, but added that eventually negotiations between Ukraine and Russia will be necessary.
Emmanuel Macron's joint press conference with Klaus Iohannis, the Romanian president. On #Ukraine, Macron says the position of France and Europe has been "clear since day one…first of all, to do everything possible to prevent it…secondly to sanction Russia…1/n

— Kim Willsher (@kimwillsher1) June 15, 2022