For members
What is the EU's 'single permit' for third-country nationals and can I get one?
In 2020, 2.7 million non-EU citizens were issued a so-called "single permit" to both reside and work in the EU. But what is the single permit, how does it work and what could change in the future?
Published: 4 June 2022 10:50 CEST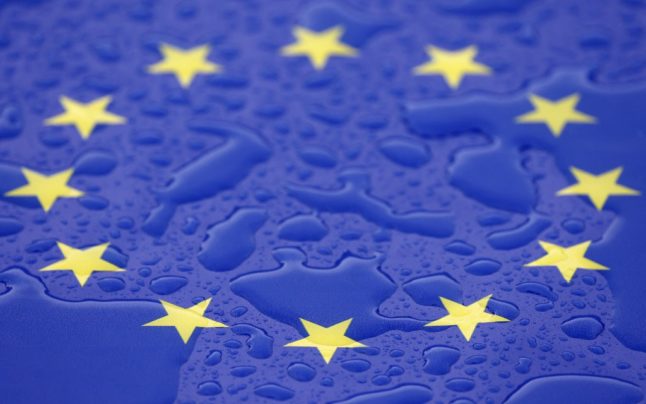 This illustration photograph shows rain drops on the European Union flag during the EU-Western Balkans summit at Brdo Congress Centre, near Ljubljana on October 6, 2021. - Western Balkan countries can expect reassurances but no concrete progress on their stalled bids for European Union membership when EU leaders meet today. (Photo by Ludovic MARIN / AFP)
Scores of Britons in Denmark may not have received Brexit residency letter
A large number of British nationals who moved to Denmark under EU rules in 2020 may not have received a reminder from Danish authorities to update their residence status ahead of a Brexit deadline, meaning many missed the deadline and could face having to leave.
Published: 28 November 2022 15:40 CET