For members
EXPLAINED: How do you apply for Sweden's new 'talent visa'?
From June 1st, non-EU citizens can apply to come to Sweden on the new talent visa or "resi­dence permit for highly quali­fied persons". These are the latest details on how to apply.
Published: 1 June 2022 14:56 CEST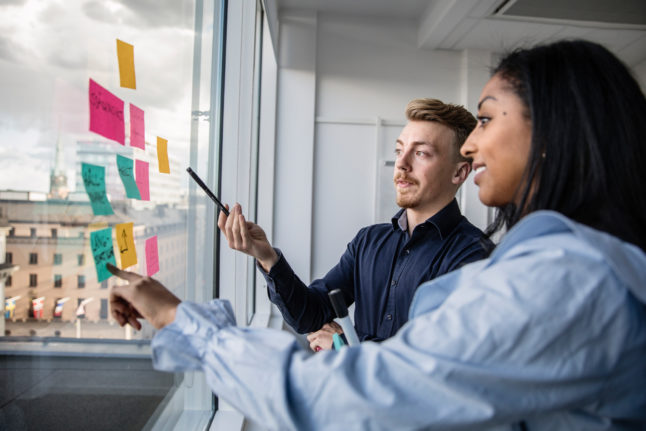 Workers in Sweden share ideas using post-it notes on a window. Photo: Lieselotte van der Meijs/Imagebank Sweden
For members
How will Sweden's Employment Act reform impact foreigners?
The long-awaited reforms to Sweden's Employment Act, pushed by the Centre and Liberal Parties, come into force this month. The Local spoke to Sofie Rehnström, a lawyer at the Swedish Trade Union Confederation, about how they will affect foreigners in the country.
Published: 4 October 2022 13:13 CEST