For members
EXPLAINED: How are Sweden's cities celebrating new citizens this year?
After two years of virtual celebrations, this year Sweden's cities will once again celebrate the new citizens with a ceremony. Here's what different cities have got planned.
Published: 31 May 2022 15:28 CEST
Updated: 6 June 2022 09:22 CEST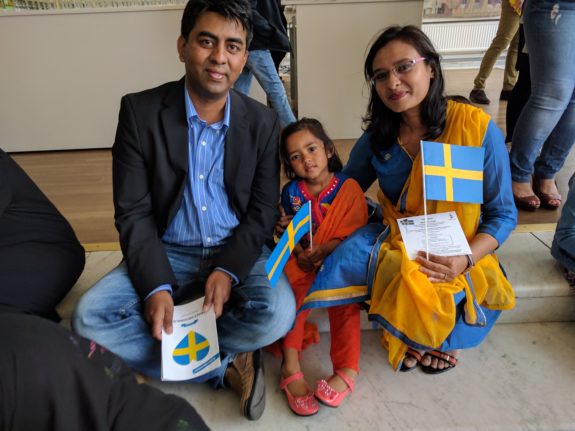 A family celebrating at Malmö's citizenship ceremony in 2017. Photo: Richard Orange
For members
What books and art can we expect to be in Sweden's future cultural canon?
Sweden's culture minister has not ruled out questions on the planned Swedish cultural canon being included in a future citizenship test. So to give you a head start, here are our bets on the books and artworks that might be included.
Published: 7 December 2022 12:17 CET