For members
EXPLAINED: How are Sweden's cities celebrating new citizens this year?
After two years of virtual celebrations, this year Sweden's cities will once again celebrate the new citizens with a ceremony. Here's what different cities have got planned.
Published: 31 May 2022 15:28 CEST
Updated: 6 June 2022 09:22 CEST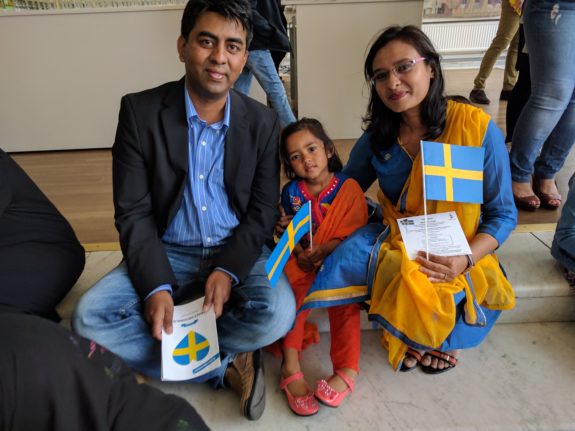 A family celebrating at Malmö's citizenship ceremony in 2017. Photo: Richard Orange
For members
How do Sweden's citizenship rules compare to Denmark's and Norway's?
As Sweden considers tightening its rules for both citizenship and permanent residency, we take a look at how Sweden's citizenship requirements compare to other Scandinavian countries.
Published: 24 June 2022 11:21 CEST
Updated: 1 July 2022 08:29 CEST