For members
EXPLAINED: How will Sweden's new work permit rules apply in practice?
Sweden's Migration Agency has now published guidance on the new work permit rules coming into force on June 1st. Here's what you need to know.
Published: 27 May 2022 12:55 CEST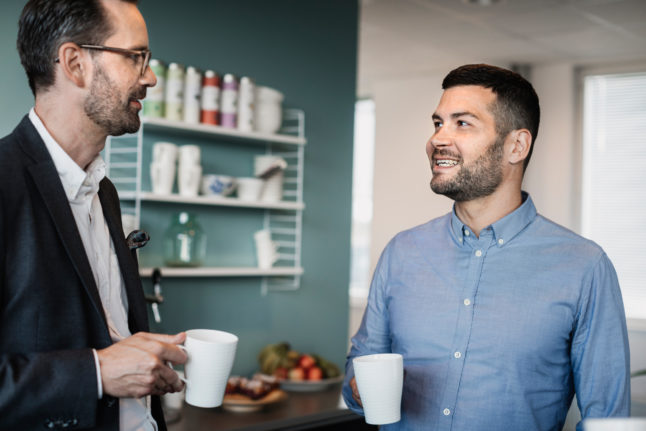 Two Swedish office workers enjoying a standing 'fika'. Photo: Lieselotte van der Meijs/imagebank.sweden.se
For members
EXPLAINED: How do Sweden's political parties want to reform work permits?
Sweden's ruling Social Democrats enacted the first stage of their work permit reform plan on June 1st, and have announced further plans to tighten up the work permit system. But where do Sweden's other political parties stand on labour migration?
Published: 9 June 2022 15:05 CEST