With rolling lavender fields, quaint villages and lush vineyards on one's doorstep, the French countryside is often peoples' ideal location for a relocation.
For some, however, such a scenario is no dream. They've made the move and are experiencing life in some of France's most stunning regions.
Together with the continental relocation experts, French Connections HCB, we discover the stories of two couples who left the United Kingdom for 'la belle vie' – the good life – in France.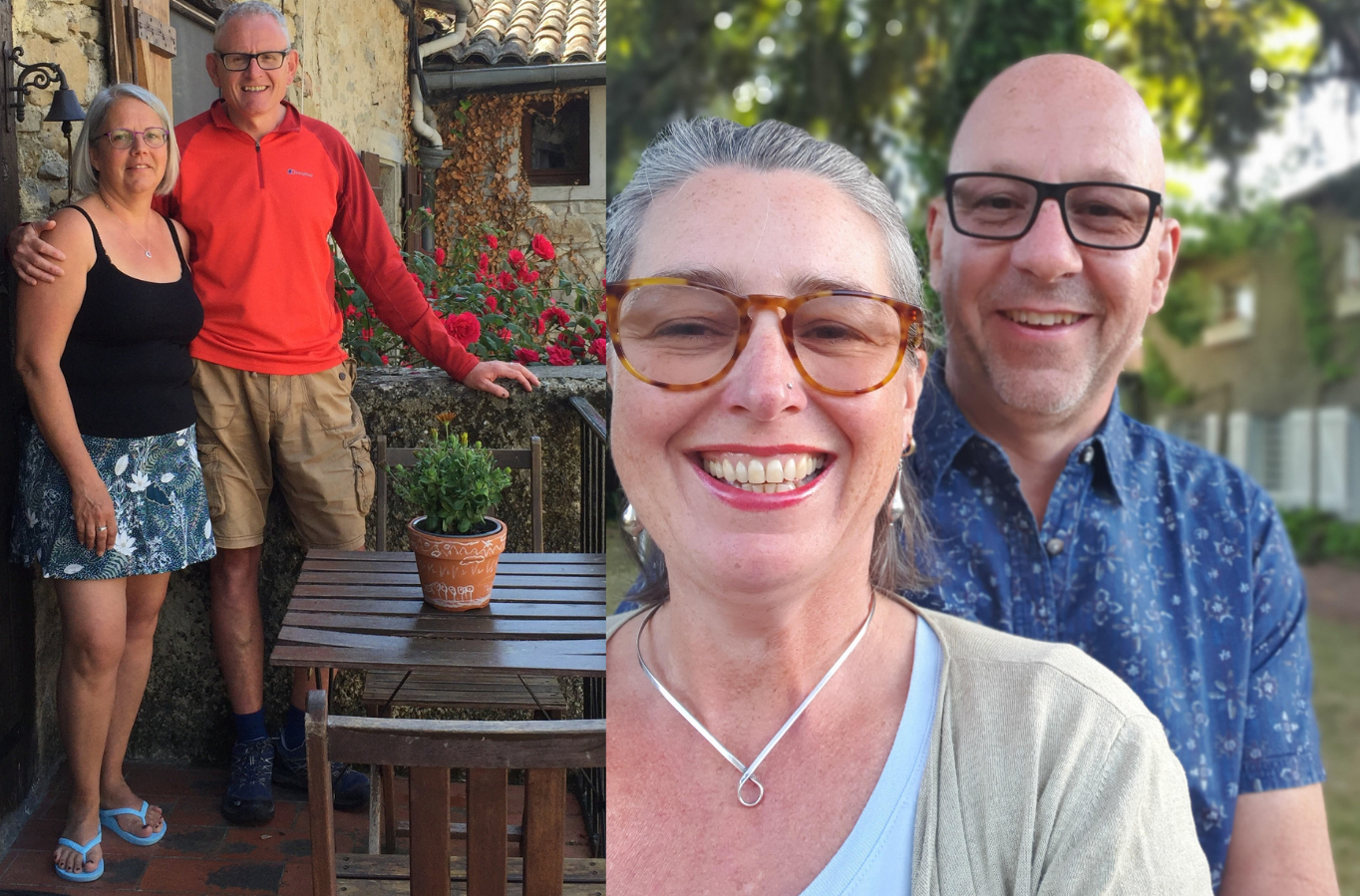 Tom and Alison Creaney and Beverley and David Lockett – two couples living the French dream. Photos: Supplied
Tom and Alison 
For Tom and Alison Creaney, the decision to move from the United Kingdom to France was one they had made a long time ago.
Tom tells us: "We had always talked about living in France, to change the pace of life and to enjoy a country we had come to love. We had an opportunity to retire early, so we took it – and it was the best decision we have ever made."
Their move took them to the Occitanie region of south-western France, where they made Camon, sometimes described as one of the country's most beautiful villages, their home. 
"Camon is such a stunning village, a really sleepy medieval fortified gem, the people are incredibly friendly and welcoming and we made friends immediately."
Located in the warm, rolling hills of the Ariège department, it is ideally located for those who want to explore the stunning landscapes, history and culture of the region, including the majestic castle-city of Carcassonne. 
"Camon is an hour and a half from the sea and the mountains which is perfect for us", Tom tells us. 
When asked for his advice for others thinking of a move to France, Tom is emphatic. 
"First, do it! Second, get advice and support – it can seem quite daunting.
"There seems to be so much to do, and having somebody to guide you through French bureaucracy is so reassuring and minimizes what could feel like a very stressful move.
"In the end, however, we have been in France a year now and we could not be happier!"
How does a more relaxed lifestyle in sunny, golden Occitanie sound? Find out how you can make it a reality with French Connections HCB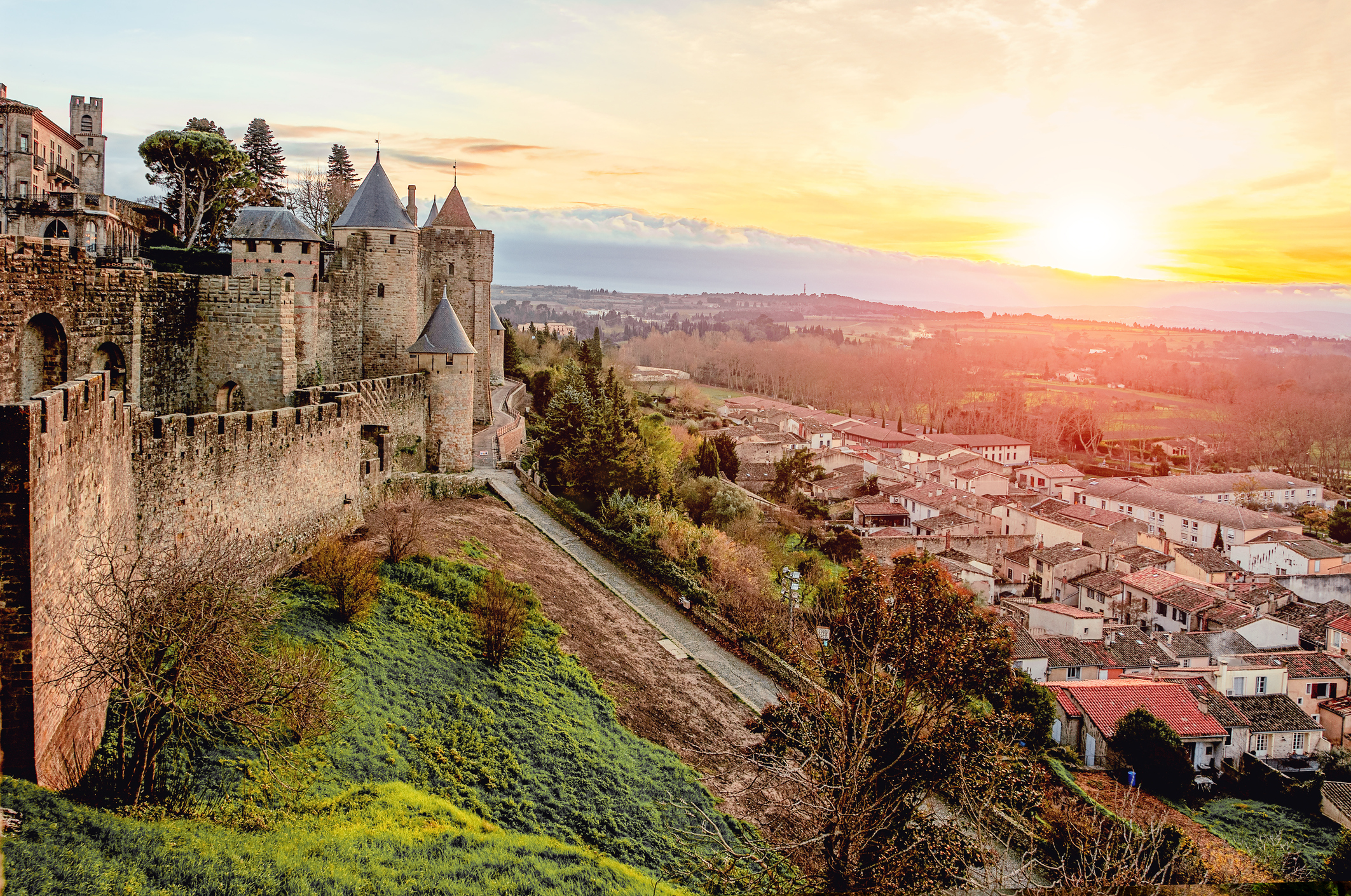 Tom and Alison now make their home less than an hour away from Carcassonne, the famous Occitan fortress. Photo: Getty Images
Beverley and David
For Beverley and David Lockett, time was of the essence when considering their French move. 
Beverley says: "After a very stressful few years in our business we just decided that life was too short to live with regrets.
"We had always really enjoyed France, felt comfortable there and really enjoyed the relaxed way of life.
"Once we realized we could actually follow this as a dream it just became a matter of when and not if."
Taking the plunge, the Locketts relocated from Worcestershire to the Deux-Sèvres department of Nouvelle-Aquitaine – specifically, the town of Courlay. Surrounded by peaceful, rolling farmland, the beautiful town has close links to some of the region's most treasured attractions, including the postcard-perfect nearby town of Thouars. 
The move has taken the Locketts into a new and wonderful environment. Beverley states: "The complete change from our other life – it is that, that we were after.
"We are really enjoying how everybody is so friendly, the food and wine as well as the weather."
Reflecting on their move, Beverley also has advice for those thinking of making a change.
"It is scary, but get on and do it. Our journey has been challenging – including the twists and turns of French bureaucracy, the patience needed as well as life and business getting in the way. It has been quite a six months we have lived through since actually viewing and putting an offer in on our house.
"However, I can't actually believe that we survived and now are enjoying a fantastic lifestyle in our dream home – and sometimes, the challenge is fun!"
Could you see yourself enjoying a slower pace of life in the gorgeous countryside of Nouvelle-Aquitaine? French Connections HCB can make it a reality – find out how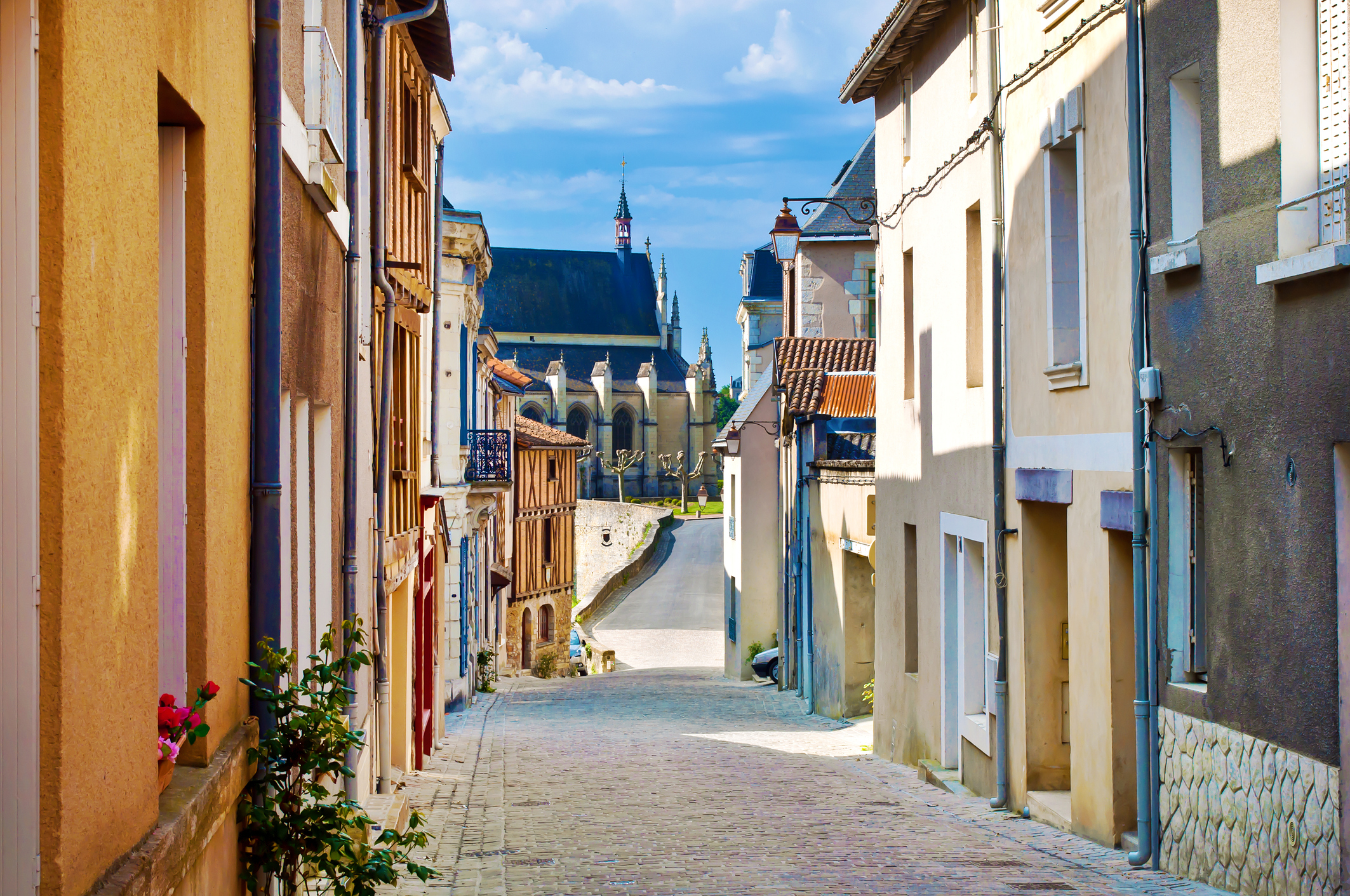 Beverley and David Lockett now make their home near the picturesque town of Thouars. Photo: Getty Images
Ready for 'la belle vie'? 
If the stories of the Locketts and the Creaneys have inspired you, a relocation to France may be easier than you think. 
Both the Creaneys and the Locketts employed the services of French Connections HCB in making their dream come true. 
Comprising those who have already navigated a French move, the team of skilled relocation specialists help clients through every step of the process.
From property searches, to assistance getting registered with local authorities and financial planning towards a secure future, the company smooth the way for a more relaxed lifestyle in one of the world's most beautiful nations.  
As Tom Creaney says: "French Connections have been a brilliant support for us.
"Diana and Charlotte assisted us from the very start with the visa process, and have continued to advise and support us with our Carte de Sejour (residency card) and Carte Vitale (healthcare card) applications.
"Simon, the financial advisor has also supported and advised us with some big investment decisions – including tax returns! 
"French Connection's support has been absolutely invaluable."
Beverley Lockett has similar praise: "Our move was simple because of French Connections. It was Richard and his team's reassurance and calmness that made it possible.
"It certainly was less stressful and easier knowing that somebody who understood everything was on our side.
"I don't think we would have done it without their help."
Time to enjoy a wonderful lifestyle under French skies? Find out more about the wide range of services that French Connections HCB provides