For members
When will Germany's rising cost of living slow down?
German consumer prices are increasing at record rates, leading to worries about a repeat of the so-called 'stagflation' of the 1970s. Why are experts worried - and when will inflation become more stable?
Published: 20 May 2022 09:41 CEST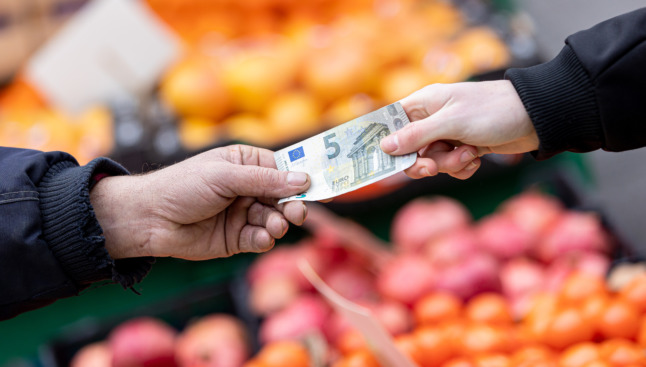 A customer in a supermarket hands over a €5 note. Prices are going up for many products in Germany. Photo: picture alliance/dpa | Moritz Frankenberg
For members
EXPLAINED: What you need to know about buying property in Germany
Traditionally a tenant-friendly country, Germany has one of the lowest home ownership rates in Europe. Costs to buy are high, but there are some tax advantages for those who choose to buy.
Published: 6 July 2022 16:07 CEST