For members
Where in France do you still need a face mask?
In France, masks will no longer be required on indoor transport as of Monday, May 16th. Here are rules and recommendations that are still in place:
Published: 16 May 2022 08:27 CEST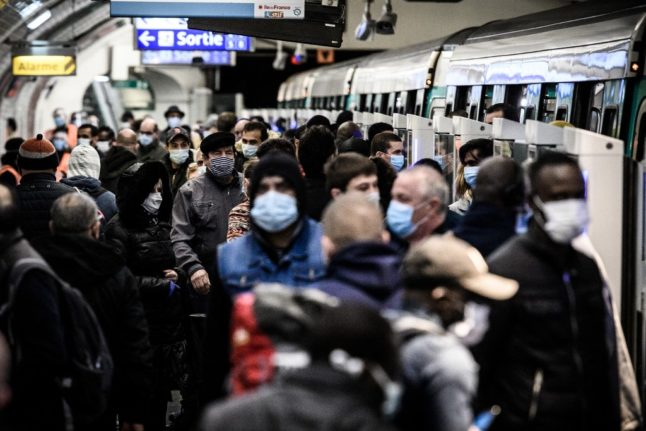 Commuters wearing facemasks walk through Saint-Lazare station of in Paris (Photo by Philippe LOPEZ / AFP)
France's Covid-19 app to be 'put to sleep'
France's Covid-tracker app, used for months for the all-important 'health pass' will be switched off today, health officials have confirmed.
Published: 30 June 2023 13:29 CEST