For members
UPDATED: Could Turkey block Sweden from Nato membership?
Turkey's President Erdogan over the weekend issued tough conditions for backing Swedish Nato membership in a call with Sweden's Prime Minister Magdalena Andersson. How big is the problem and how can it be solved?
Published: 16 May 2022 15:15 CEST
Updated: 23 May 2022 13:29 CEST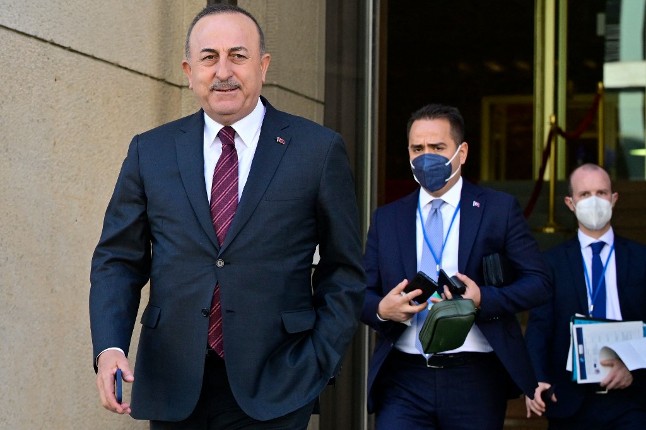 Turkish foreign minister Mevlut Çavuşoğlu at the Nato summit. Photo: John Macdougall/AFP
Nato launches ratification process for Sweden and Finland
Nato on Tuesday kicked off momentous accession procedures for Sweden and Finland, aiming to expand the military alliance to 32 countries in reaction to Russia's war in Ukraine.
Published: 5 July 2022 11:33 CEST