For members
Living in Germany: Exploring locally, Bargeld and the NRW state election
In our weekend roundup for Germany we look at exploring the country this summer, the country's obsession with cash and some facts about North Rhine-Westphalia, which goes to the polls on Sunday.
Published: 14 May 2022 15:03 CEST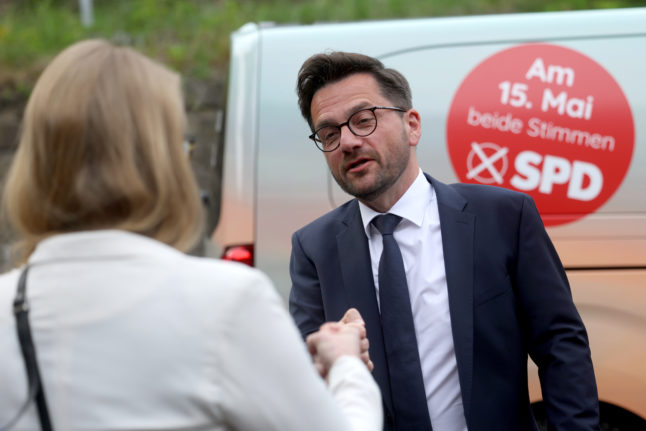 Thomas Kutschaty, the Social Democrat's top candidate and leader of the North Rhine-Westphalia SPD, in Solingen for a TV event earlier this month. Photo: picture alliance/dpa | Oliver Berg
For members
Living in Germany: Looking abroad for airport workers, greeting cards and chimney sweeps
In our weekly roundup for Germany we look at what the government is doing to ease the air travel staffing crisis, very German greeting cards, lightning storms and the Schornsteinfeger - chimney sweep - lucky tradition.
Published: 4 July 2022 15:16 CEST