For members
OPINION: Racism doesn't get much more obvious than Sweden's refugee bias
When you look at Sweden's reception of Ukrainian refugees, it's clear that what was good enough for poor Muslims from Syria, is not considered good enough for white Christians from Ukraine, notes Stockholm University Professor Christian Christensen.
Published: 13 May 2022 13:45 CEST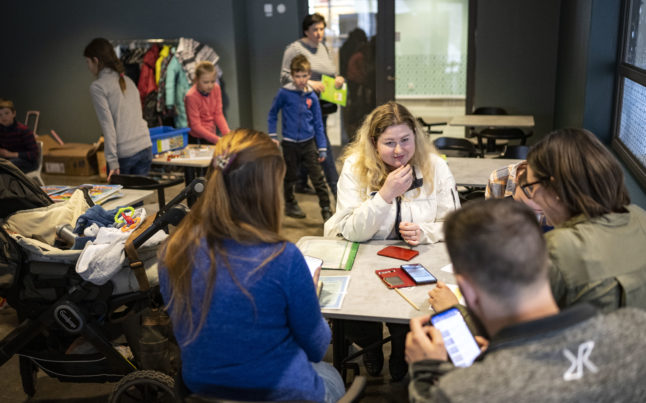 Olga Fariga and Natalia Cheenihova, two Ukrainian refugees, fill in formsw ith the help of Maria och Jonas Broström at a drop-in centre in Hässleholm. Photo: Johan Nilsson/TT
Migration minister: 'If you're here doing dishes, I'm sorry, we don't want that'
Sweden's migration minister Anders Ygeman spoke to The Local about the country's new language test proposals and why the Social Democrats are tightening up the system for work permits.
Published: 3 July 2022 18:48 CEST