While that grants us a number of exciting opportunities, lack of friendships or connections in a new community can lead to frustration, loneliness or boredom – all which can be detrimental to your health. 
So, what are you to do if you find yourself in a new city or country – somewhere like Germany, for instance? Together with after-school drama programme, Stagecoach Performing Arts, the UK's largest network of performing arts schools for children and teens aged 4-18 years old, we examine some of the ways that you can make a meaningful connection in a new community, wherever you are. 
Embrace the welcome mat
Regardless of where you might find yourself in the world, there will be efforts to ease you into your new surroundings. Either initiatives of local government or local employers, there will be outings and activities to help new arrivals – in particular international arrivals – feel a little more at home. 
If you are not comfortable with social activities so soon after arrival, social media can be a lifeline. 'Expat' communities on Facebook are a great place to ask all the questions you may feel nervous asking a local – how to dispose of rubbish, for instance, or how to use public transport. 
Finally, the 'free walking tours' offered in many large cities are an exceptional way to not only learn 'the lay of the land', but to meet others, either fellow new arrivals, or locals who are looking to discover a little more about their home town. For a small donation, you can enjoy an entertaining morning or afternoon getting the feel for a place – and forge some new connections as well! 
Do as the locals do
Once you're feeling slightly more confident in your new surrounds, it's important that you start to build a sense of belonging. One great way to achieve this is to involve yourself in the kinds of activities that the locals particularly treasure. 
In Germany, for example, hiking is a particularly popular pastime. Wherever you go across the country, you will find a 'Wanderverein' (hiking association) that holds events, sometimes weekly, across a range of levels. Most will be delighted to have new community members joining, and can give you insight into an area that could take years to discover otherwise.
Festivals, markets and other regular local events are also another ideal entry point for those who wish to embrace their community. A look at the official homepages for towns, cities or villages can offer a calendar full of activities, most of them family-friendly for you to choose from. Don't be shy – these events are there for you to enjoy. You might find that a trip to a street fair might spark a lifelong friendship. 
Climbing mountains can be fun, but there's an easier way to connect with your new community – by becoming a Stagecoach franchisee. Learn more today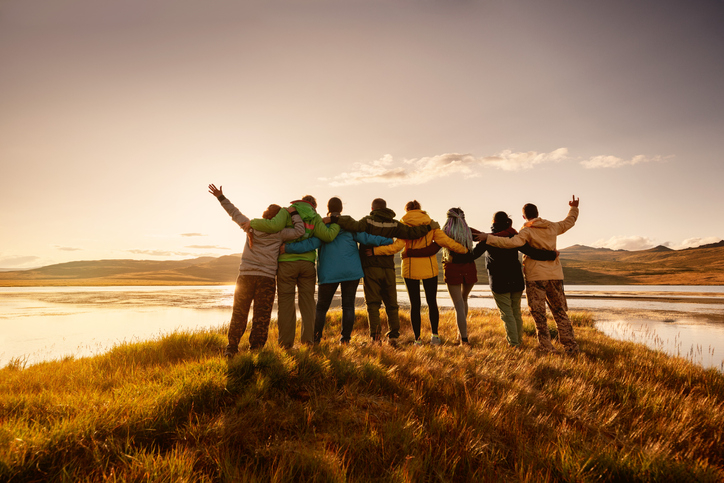 A walk in the park: Joining a hiking club is a good way to make powerful connections – but so is becoming a Stagecoach franchisee. Photo: Getty Images
Start a business
Finally, one way to both forge powerful connections and supplement your income is to offer your services in a role such as a language teacher, a 'homework helper' or similar role. In Germany, for instance, there are language schools and 'Nachhilfe' (after school help) programs to help school students struggling with English and Math in every major city, in addition to most regional centres. 
Other areas you might like to consider setting up business involve translating CVs and cover letters for those seeking a role with an international company. This is an area that's always in demand, as young German people graduate and seek their own journeys to far off destinations. 
Whatever you decided to do, make sure that you comply with local regulations regarding offering your services. In Germany, for example, this article will help you understand what you need to do to get set up. 
Consider Stagecoach
If you find yourself somewhere new and you're looking for an opportunity that will not only help you make connections, but also develop a range of personal skills, you might want to consider becoming a Stagecoach franchise owner.
Stagecoach is the biggest performing arts program in the UK, and has been training children in dance, drama and song for over thirty years across their international network of franchise schools. They have now expanded to eight countries. Now, opportunities are opening up in Australia, Canada and Germany.
As part of the Stagecoach team, you will also be able to grow personally and professionally in the process, learning to lead teams and manage people. New franchisees are given a comprehensive grounding in business skills and managing people as part of their training, and shadow successful franchisees throughout the Stagecoach network. If you are settling in to a new country, this is the kind of experience worth its weight in gold – a fast-track to 'fitting in'. 
Not only will becoming a Stagecoach franchise owner help you to make friends and strong connections across your local community, but you will have the satisfaction of knowing you will help children develop Creative Courage for life. 
When you're new in a country or city, it's important to make friends and develop positive relationships – why not see how becoming a Stagecoach franchisee can help make that happen?