For members
Where in Italy do you still need to wear a face mask?
Italy's rules on wearing masks were eased at the start of May - but not completely removed. Here's what you need to know.
Published: 29 April 2022 13:46 CEST
Updated: 24 May 2022 11:43 CEST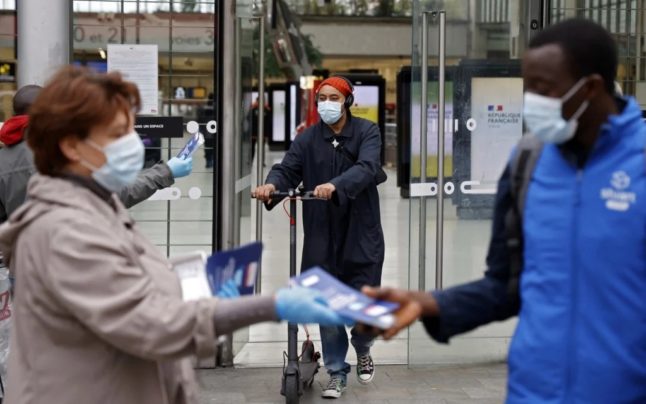 Which indoor public spaces in Italy will continue to require a mask from May 1st? Photo: THOMAS COEX / AFP
Italy lifts mask mandate for private sector workers
Masks will no longer be required in the workplace but Italian companies will have the right to impose restrictions for employees deemed "at risk".
Published: 1 July 2022 14:41 CEST