For members
What will Sweden's interest rate hikes mean for foreigners in Sweden?
Sweden's Riksbank now expects its base interest rate to be close to two percent in three years' time. What will this mean for foreigners living in Sweden?
Published: 29 April 2022 14:02 CEST
Updated: 8 May 2022 09:50 CEST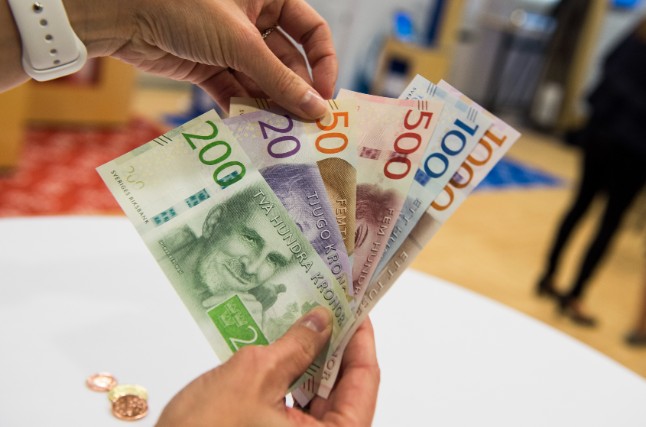 A person leafs through Swedish bank notes. Photo: Pontus Lundahl/TT
For members
EXPLAINED: What can foreigners in Sweden do about the weak krona?
The Swedish Krona last week hit a record low against the dollar, hammering the international buying power of anyone earning their salaries or holding assets in the currency. We asked Johan Löf at Handelsbanken what they can do.
Published: 29 September 2022 16:13 CEST