For members
When can you talk to a stranger in Sweden without annoying them?
In Sweden, it is normally seen as rude and intrusive to start a conversation with a total stranger. Except, that is, in certain well-defined circumstances. Here's our best stab at what they are.
Published: 20 April 2022 15:42 CEST
Updated: 20 June 2023 11:28 CEST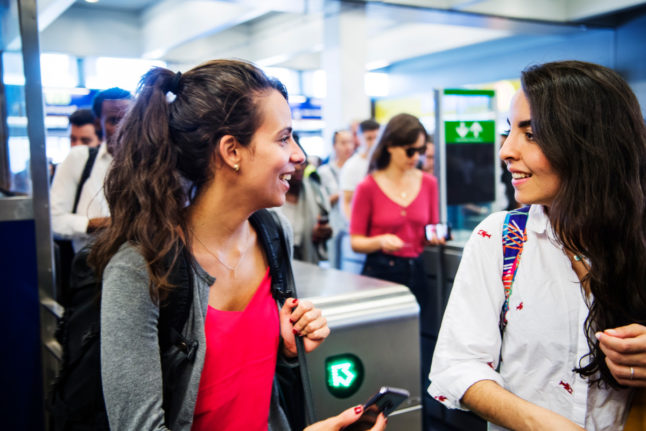 Don't worry, there are times when it's seen as perfectly OK to strike up a conversation with a stranger in Sweden. Photo: Simon Paulin/imagebank.sweden.se
For members
The Swede, the Dane and the Norwegian: who's the butt of Nordic jokes?
The Swedes joke about the Norwegians, the Norwegians about the Swedes, and the Danes about both, or perhaps neither. But the mostly friendly joshing between Scandinavian countries is more recent than you might think.
Published: 25 August 2023 10:52 CEST