For members
Can I still have a religious wedding or funeral if I don't pay Swiss church tax?
An 'ecclesiastical tax' is mandatory in most of Switzerland's cantons. Does opting out of this fee mean the church can turn down your request for a marriage or other religious services? Here's what you should know.
Published: 22 March 2022 12:37 CET
Updated: 2 April 2022 09:22 CEST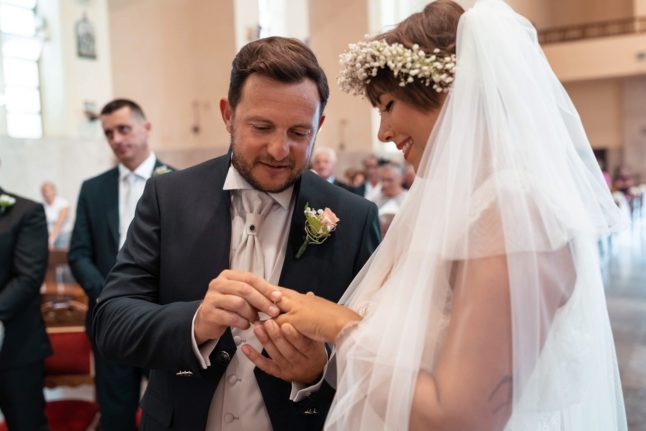 Chances are you can get married in a Swiss church even if you skip your taxes. Photo by Davide De Giovanni from Pexels
For members
EXPLAINED: Why so many baby names are banned in Switzerland
These days, it's not just celebrities who seem to have a penchant for ruining their child's life by bestowing him or her with an odd moniker. In Switzerland however, there are several rules about what you can - and cannot - name your child.
Published: 5 July 2022 17:19 CEST