For members
Reader question: When am I eligible for a Swedish pension?
A reader got in touch to ask how long he had to work in Sweden before he was eligible for a pension. Here are Sweden's pension rules, and how you can get your pension when the time comes.
Published: 1 March 2022 15:59 CET
Updated: 22 June 2022 16:14 CEST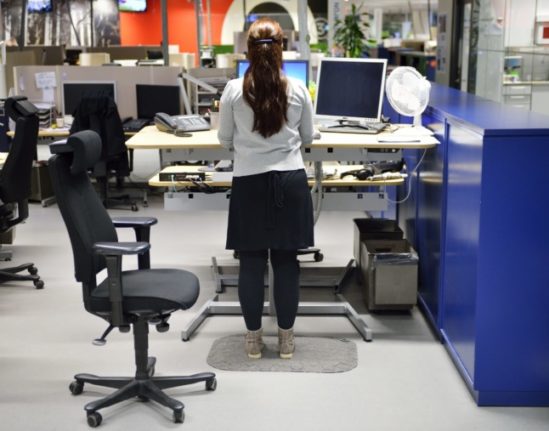 A woman working at a standing desk in an office in Stockholm. Photo: Henrik Montgomery/TT
For members
How will Sweden's Employment Act reform impact foreigners?
The long-awaited reforms to Sweden's Employment Act, pushed by the Centre and Liberal Parties, come into force this month. The Local spoke to Sofie Rehnström, a lawyer at the Swedish Trade Union Confederation, about how they will affect foreigners in the country.
Published: 4 October 2022 13:13 CEST