For members
Why is the Sanremo music festival so important to Italians?
The Sanremo Music Festival has returned to unite Italy in song, comedy and sometimes, mockery. As the competition kicks off on Tuesday, it will likely be the topic of conversation all week - here's why it remains significant to Italy 72 years after it began.
Published: 1 February 2022 17:02 CET
Updated: 5 February 2022 14:11 CET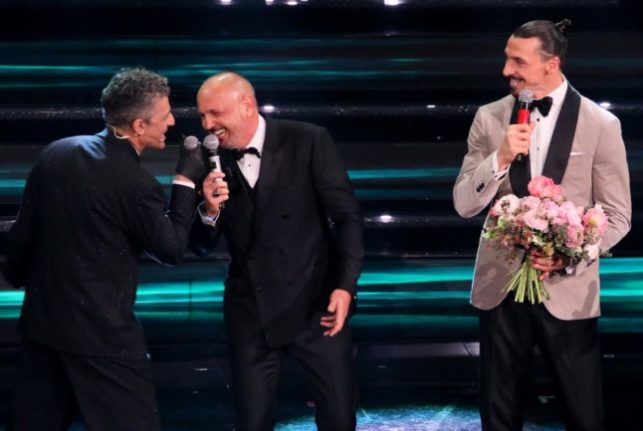 Italian singer and showman Rosario Tindaro Fiorello, aka Fiorello, Bologna's Serbian coach, Sinisa Mihajlovic, and AC Milan's Swedish forward Zlatan Ibrahimovic perform during the San Remo 2021 music festival. (Photo by Marco RAVAGLI / AFP)
INTERVIEW: 'It's a way to jokingly show that Sweden is very segregated'
Michael Lindgren, the comedian and producer behind the new Swedish TV quiz show Invandrare för Svenskar, or "Immigrants for Swedes', tells The Local how the seemingly superficial game show is actually very serious indeed.
Published: 7 September 2022 18:54 CEST