For members
The good, the bad and the ugly: What are the regional stereotypes across Spain? 
Spaniards often have to deal with stereotypes from abroad which misrepresent them as just party-loving and lazy, but even among the inhabitants of the country's 17 regions there are clichés that live on to this day which paint people from certain areas all with the same brush.
Published: 1 February 2022 16:06 CET
Updated: 10 March 2023 08:57 CET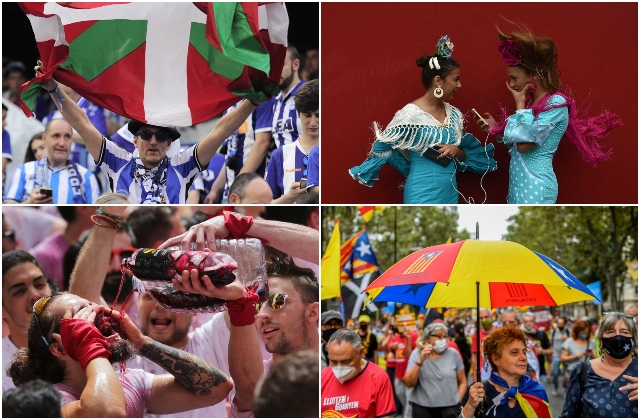 Basques, Andalusians, Riojans and Catalans are all subject to regional stereotypes, as are people from all of Spain's other regions. Photos: Ander Guillenea, Cristina Quicler, Josep Lago, Oscar del Pozo/AFP
For members
The real reasons why Spaniards don't want to have children
The data shows Spaniards are having fewer children than ever. Is this fall in Spain's birth rate by choice or necessity? And if so, what are the reasons that Spaniards are so apprehensive about having kids?
Published: 15 November 2023 11:46 CET