For members
What documents do you need to carry for Germany's 2G-plus restrictions?
Many people - including tourists - are wondering exactly what they need to carry for Germany's new restrictions that favour Covid- boosted people. Here's what you should know.
Published: 14 January 2022 13:34 CET
Updated: 16 January 2022 08:16 CET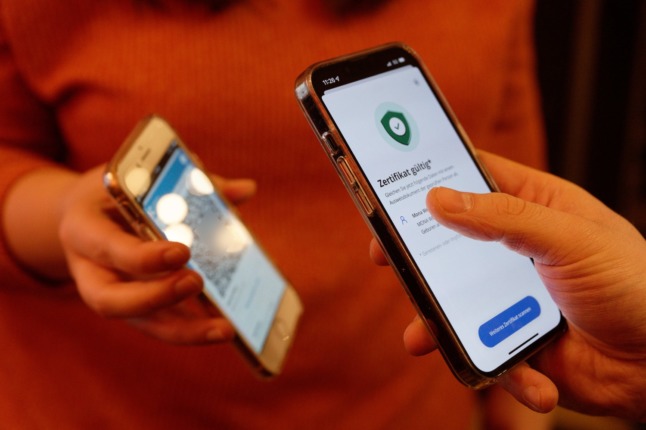 A person getting their vaccination pass checked at a cafe in Düsseldorf under the new 2G-plus rules. Photo: picture alliance/dpa | Henning Kaiser
For members
End of the pandemic? What the expiry of Sweden's Covid laws really means
With the expiry of Sweden's two temporary Covid-19 laws, the downgrading of the virus's threat classification, and the end of the last travel restrictions, April, officially at least, marks the end of the pandemic. We explain what it means.
Published: 1 April 2022 13:07 CEST