For members
EXPLAINED: How to boost your career chances in Germany
Often seen as one of the world's most productive economies, Germany is a magnet for international workers. But once you've got a job in Germany, how do you keep moving upwards? Sarah Magill lays out some tips and useful German words.
Published: 14 January 2022 10:01 CET
Updated: 16 January 2022 08:16 CET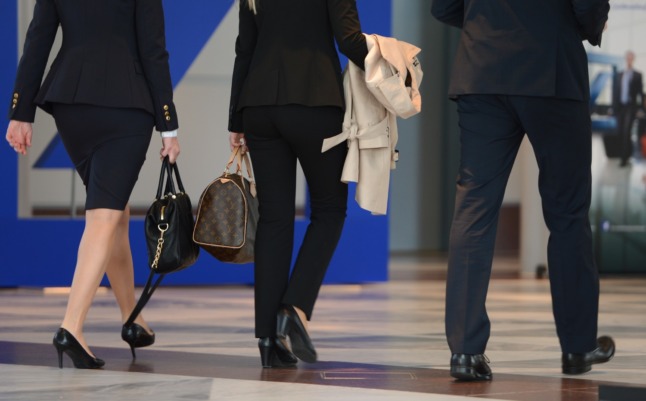 Two women and a man walk side by side in Frankfurt am Main. Photo: picture alliance / Arne Dedert/dpa | Arne Dedert
How German companies are getting creative in the search for skilled workers
From 'speed dating' to spontaneous careers counselling, companies are starting to think outside the box to find the workers they need amid Germany's worsening labour shortage. Here are some of the creative hiring practices going on.
Published: 17 May 2023 12:56 CEST