For members
EXPLAINED: Berlin's latest Covid rules
In response to rapidly rising Covid-19 infection rates, the Berlin Senate has introduced stricter rules, which came into force on Saturday, November 27th. Here's what you need to know.
Published: 27 November 2021 16:16 CET
Updated: 29 November 2021 14:17 CET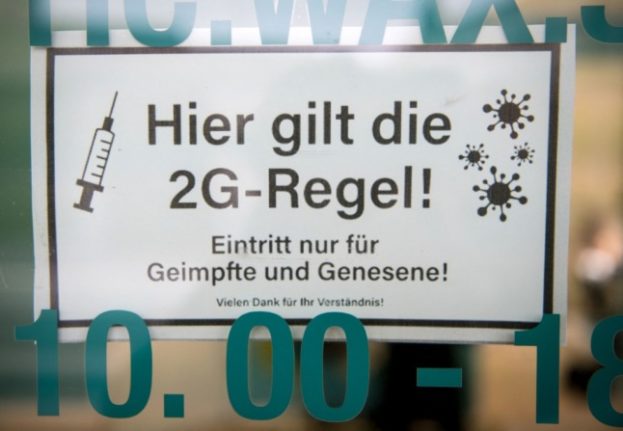 A sign in front of a waxing studio indicates the rule of the 2G system with access only for fully vaccinated people and those who can show proof of recovery from Covid-19 as restrictions tighten in Berlin. STEFANIE LOOS / AFP
For members
End of the pandemic? What the expiry of Sweden's Covid laws really means
With the expiry of Sweden's two temporary Covid-19 laws, the downgrading of the virus's threat classification, and the end of the last travel restrictions, April, officially at least, marks the end of the pandemic. We explain what it means.
Published: 1 April 2022 13:07 CEST