For members
Digital nomads: Who can work remotely in Switzerland?
These days it is possible to be physically located in Switzerland, while working remotely for a company based in another country. Here's what you should know about this growing 'digital nomad' trend - and how to do it in Switzerland.
Published: 3 November 2021 11:00 CET
Updated: 4 May 2022 15:04 CEST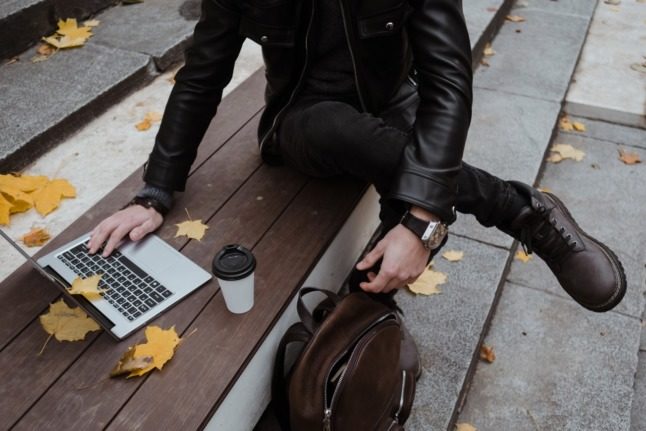 True digital nomad can work from anywhere, including the bench. Photo by Polina Kovaleva from Pexels
For members
REVEALED: The Swiss cities turning off their lights for weekend meteor shower
The Perseids is one of the best annual meteor showers, showing their fireballs on warm summer nights in the northern hemisphere. In Switzerland, some towns want to make the event even more special by turning off their lights.
Published: 12 August 2022 16:11 CEST