For members
Ten things Zurich residents take for granted
If you've ever lived in Zurich, you might forget how special some of these things are. Here are ten things (some) Zurich residents take for granted.
Published: 19 October 2021 14:18 CEST
Updated: 10 October 2022 13:49 CEST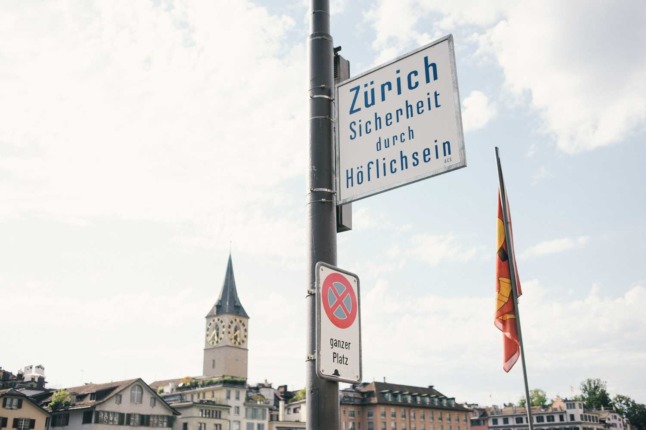 Is this the most Zurich thing ever? A sign in the Swiss city of Zurich which says "Zurich: Safety through politeness". Photo by Michal Matlon on Unsplash
For members
Swiss cantons mull civilian protection service for foreigners
Swiss authorities want foreign nationals who live in the country to be well integrated. But could this mean they will soon have to carry out civil protection service? Two cantons are considering the possibility.
Published: 19 May 2023 12:29 CEST