For members
Ten things Zurich residents take for granted
If you've ever lived in Zurich, you might forget how special some of these things are. Here are ten things (some) Zurich residents take for granted.
Published: 19 October 2021 14:18 CEST
Updated: 10 October 2022 13:49 CEST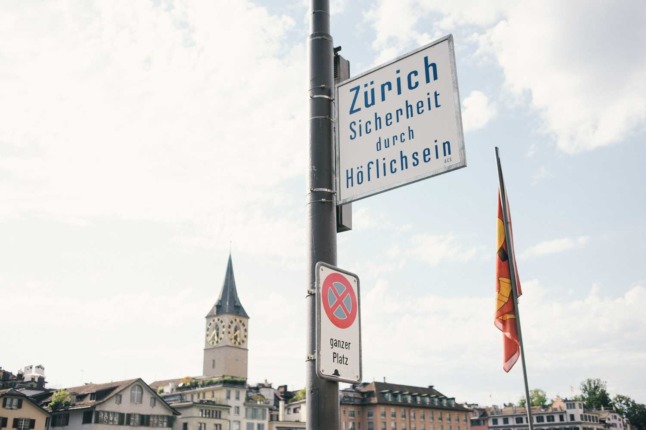 Is this the most Zurich thing ever? A sign in the Swiss city of Zurich which says "Zurich: Safety through politeness". Photo by Michal Matlon on Unsplash
For members
4,000 francs a month: Zurich set to introduce minimum wage
Switzerland's largest — and most expensive — city is seeking to introduce a minimum hourly salary from 2024.
Published: 31 January 2023 10:59 CET