For members
Ask an expert: What's the difference between Italian tortellini and tortelloni?
Ever been to an Italian restaurant and felt confused when you saw tortellini and tortelloni on the menu? Is it a spelling mistake? Although they sound and look very similar, these two pasta dishes are in fact very different.
Published: 19 October 2021 18:13 CEST
Updated: 23 October 2021 09:19 CEST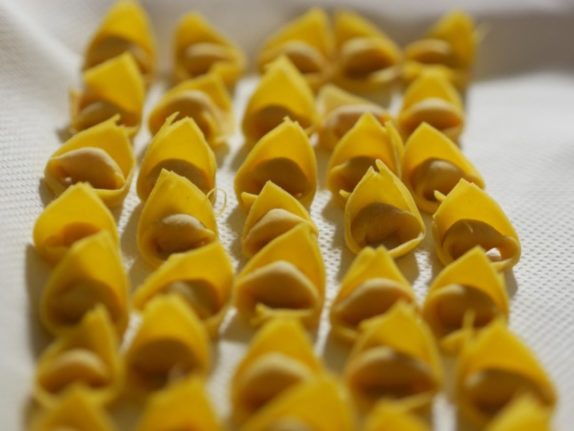 What's in a vowel? When it comes to Italian pasta, it makes all the difference. Photo:
Stefano Segato
on
Unsplash
RANKED: The 11 worst food crimes you can commit according to Italians
From fruity pizza toppings to spaghetti bolognese, an international study has revealed which of the most common 'crimes' against Italian cuisine are seen as most and least offensive.
Published: 4 February 2022 17:25 CET
Updated: 5 February 2022 13:33 CET