FOR MEMBERS
Reader question: Can I move into a French care home as a foreigner?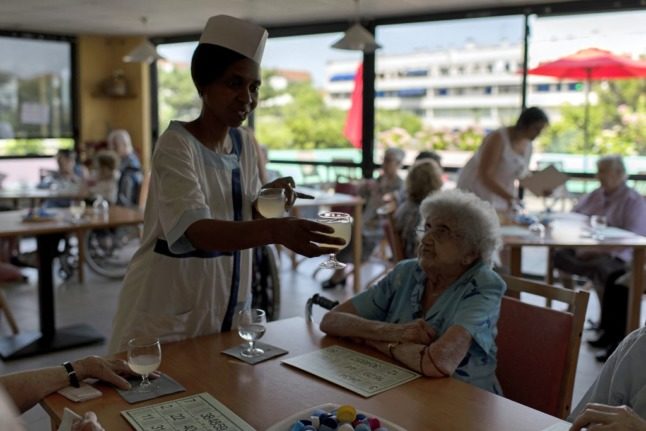 A nurse serving drinks to elderly residents at a care home in France while they play bingo. Photo: Romain Lafabregue / AFP
Many people move to France to enjoy their retirement, but what happens if you become ill and can no longer live independently?
---