For members
Cassoulet to cider: Where are France's fiercest local rivalries?
From football to breakfast pastries, France contains some fierce local rivalries which are mostly fought through words and gastronomy, but occasionally spill over into physical battles. Here's a look at where near neighbours in France love to hate each other.
Published: 21 September 2021 11:13 CEST
Updated: 22 June 2022 10:07 CEST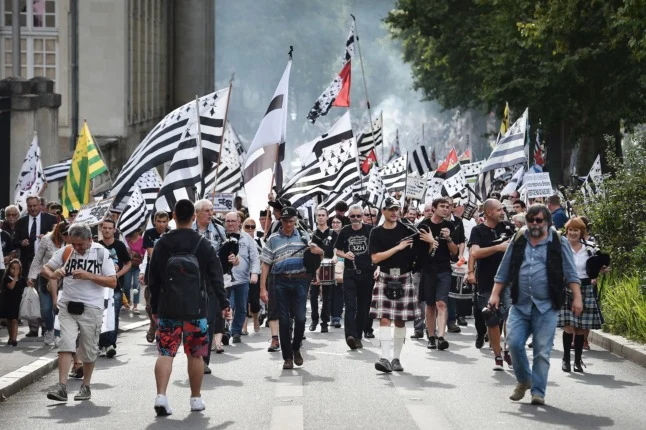 People demonstrate to call for the unification of Loire-Atlantique and Brittany in 2016 in Nantes. Photo: JEAN-SEBASTIEN EVRARD / AFP.
For members
'Ch'tis' to 'Parigots': What are the locals called in different parts of France?
France is a nation of great variety with culture, geography and identities shifting drastically from region to region. Read our guide to the names used to describe people coming from the different regions of Metropolitan France.
Published: 27 September 2023 15:44 CEST