For members
ANALYSIS: What are Magdalena Andersson's plans for Sweden as prime minister?
Magdalena Andersson this week won the backing of a majority of Social Democrat party districts, making it close to a certainty she'll be the party's next leader. So what does she have planned if she becomes PM?
Published: 16 September 2021 09:24 CEST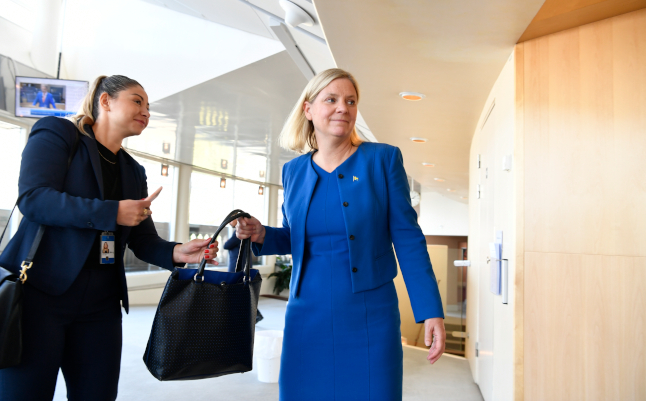 Magdalena Andersson at a debate in Sweden's parliament on September 9th. Photo: Henrik Montgomery/TT
For members
Politics in Sweden: What are Jimmie Åkesson's plans for the future?
Sweden Democrat leader Jimmie Åkesson's absence from one of the main events in the political calendar has prompted pundits to wonder what his plans are after 18 years at the helm of the party.
Published: 23 May 2023 10:10 CEST