For members
Why Swiss officials are fearing a 'revolution of the vaccinated'
According to an internal report, the Swiss government is fearful of protests among the vaccinated. Here's why.
Published: 3 August 2021 18:01 CEST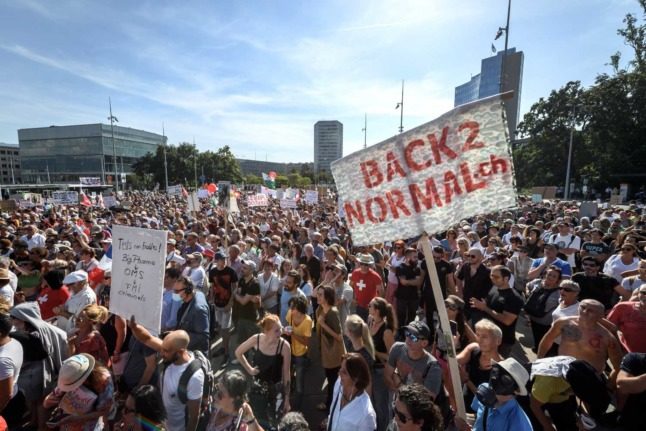 Should vaccinated people be upset if they need to lockdown again due to anti-vaxxers? Photo: Fabrice COFFRINI / AFP
Switzerland to start dual-strain Covid boosters in October
The long-awaited second booster shots will be rolled in Switzerland from October 10th, the Health Ministry announced on Friday.
Published: 9 September 2022 14:03 CEST