For members
Throwing sausages and smoking children: Switzerland's five weirdest festivals
Although Switzerland is a small country, its culture is diverse and, at times, surprisingly quirky. Here are five wacky traditions you may have not known about — until now.
Published: 29 July 2021 17:02 CEST
Updated: 23 September 2021 10:51 CEST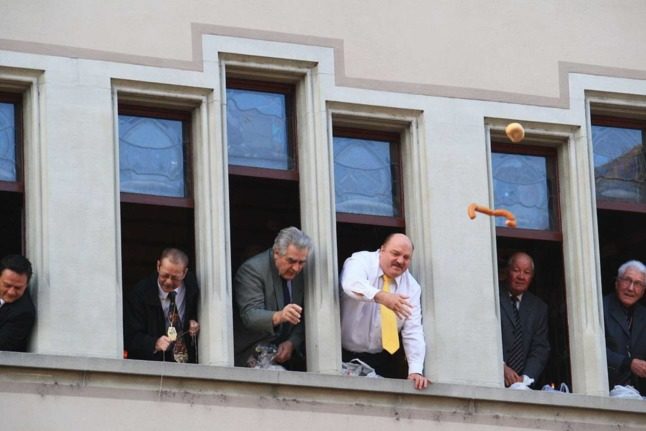 People throw sausages from windows in the Eis-zwei-Geissebei carnival in Rapperswill. Photo: Wikiwand/Wikicommons
For members
What shocks Americans most about Switzerland?
When they first arrive, many foreigners find Swiss ways difficult to get used to. But some first-time American visitors have their own very steep learning curve, writes Swiss-based American journalist Helena Bachmann.
Published: 22 September 2023 15:28 CEST