For members
Throwing sausages and smoking children: Switzerland's five weirdest festivals
Although Switzerland is a small country, its culture is diverse and, at times, surprisingly quirky. Here are five wacky traditions you may have not known about — until now.
Published: 29 July 2021 17:02 CEST
Updated: 23 September 2021 10:51 CEST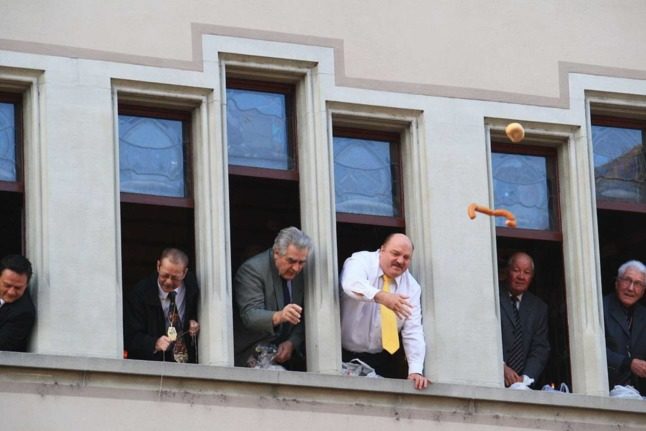 People throw sausages from windows in the Eis-zwei-Geissebei carnival in Rapperswill. Photo: Wikiwand/Wikicommons
For members
How employees in Switzerland can take more holidays in 2023
If you work in Switzerland, you are entitled to take four weeks for holidays, either at once or in smaller time periods. There, is, however, a way, to extend your time off — if you plan ahead.
Published: 2 December 2022 16:37 CET