For members
Eight things Germans believe bring good luck
Germans have several ways of bringing good fortune, from breaking things to chimney sweeps. Here's what you can do in Germany to bring yourself as much luck as possible.
Published: 29 July 2021 16:12 CEST
Updated: 7 January 2022 16:02 CET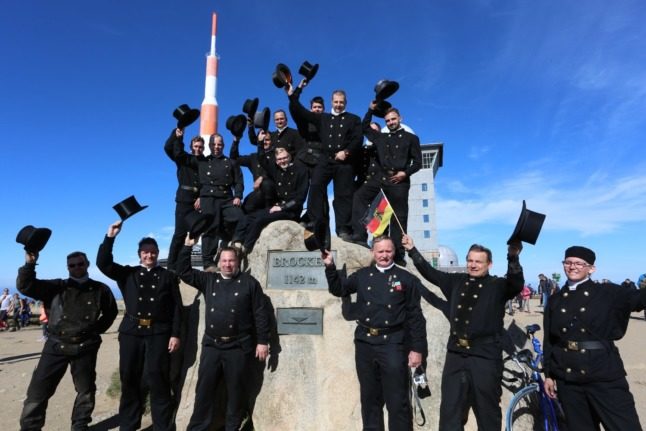 A group of chimney sweeps hike up the Brocken mountain on German Unity day last year to bring everyone luck. Photo: picture alliance/dpa/dpa-Zentralbild | Matthias Bein
For members
Denglisch: The English words that will make you sound German
Denglisch - a hybrid of Deutsch and English - can refer to the half-and-half way Germans and foreigners speak to each other. But Germans use plenty of English words amongst themselves - although they don't always mean the same thing.
Published: 18 May 2022 09:23 CEST
Updated: 21 May 2022 08:28 CEST