For members
IN NUMBERS: How many Brits have applied for their post-Brexit status in Sweden?
With just over two months to go until the deadline, several thousand of Sweden's British residents have not yet applied for the post-Brexit residence status that guarantees their continued right to stay in the country.
Published: 28 July 2021 09:36 CEST
Updated: 28 July 2021 14:07 CEST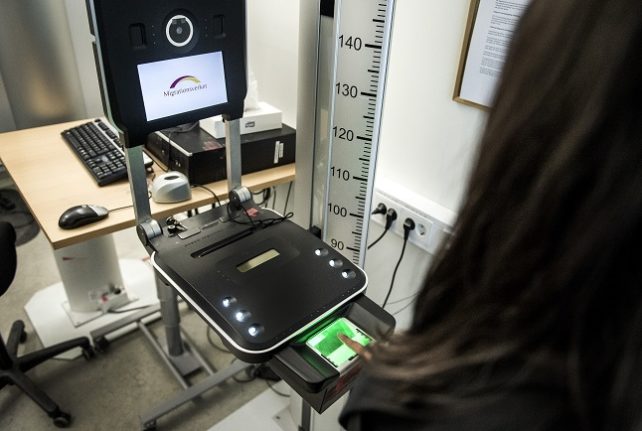 An ID station at a Migration Agency office in Sundbyberg, north Stockholm, where Brits in the capital region can receive their permit cards. Photo: Marcus Ericsson/TT
For members
Is new court ruling the end for Britons fighting to remain EU citizens?
The Court of Justice of the European Union confirmed on Thursday that Brexit really does mean that Britons are no longer EU citizens. Claudia Delpero looks at whether there's any other way they can keep their rights.
Published: 9 June 2022 21:19 CEST