For members
Face masks to cafés: What Covid-19 rules are still in place in France?
Falling Covid-19 cases in France have prompted the government to ease certain restrictions earlier than anticipated - but some rules still remain. Here's a round-up of what rules and restrictions you still need to respect.
Published: 16 June 2021 18:41 CEST
Updated: 21 June 2021 10:09 CEST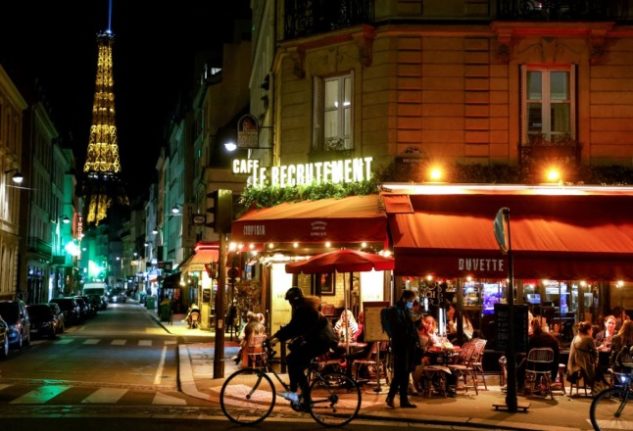 Nightlife is returning to towns and cities across France, but some Covid-19 restrictions remain in place Photo: Ludovic Marin | AFP
Vaccine pass for visitors in France – your questions answered
France now has in place a vaccine pass that is required for entry into a wide range of everyday venues including bars, cafés, tourist sites and long-distance trains - but this can be complicated for visitors or people vaccinated outside France.
Published: 24 January 2022 17:03 CET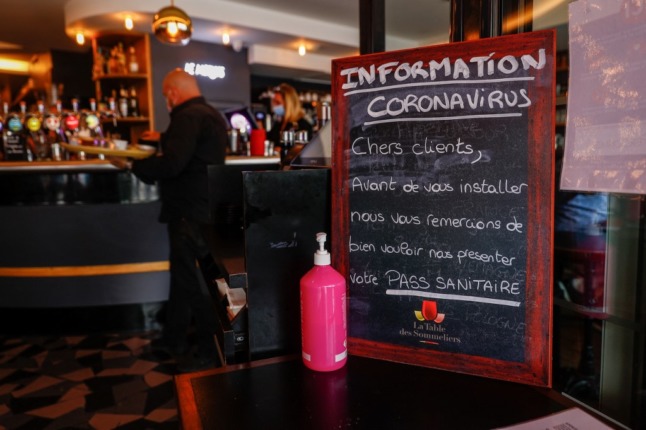 Bars and cafés are among the French venues that require a vaccine pass. Photo: Sameer Al Doumy/AFP