For members
Decision day: Is the Swiss government ready to lift restrictions?
The Federal Council will announce on Wednesday afternoon whether some of the measures implemented in Switzerland in January will be eased or remain in place.
Published: 14 April 2021 10:20 CEST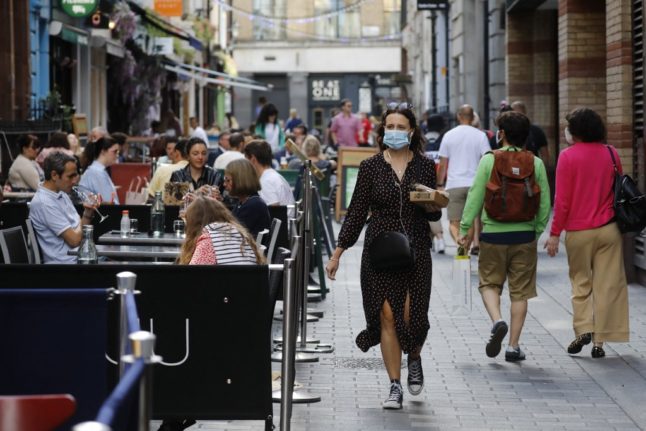 Will restairsnt terraces re-open in Switzerland? Stay tuned. Photo by Tolga AKMEN / AFP
What to know about changes to free Covid testing in Switzerland
From January 2023, people in Switzerland will generally have to pay for Covid-19 tests. Here's a look at the changes.
Published: 21 December 2022 11:05 CET