For members
Ten things you will notice as a parent with a child at school in Austria
Get a giant sweet filled cone ready and set your alarm for an early start if you are getting ready to send your child to school in Austria.
Published: 30 March 2021 14:51 CEST
Updated: 4 September 2022 15:38 CEST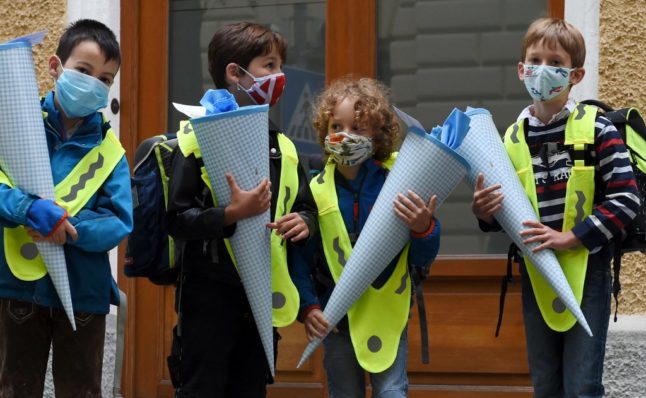 Young students of an elementary school. (Photo by Christof STACHE / AFP)
For members
'Explore all options': How can parents in Austria choose the right school?
Many foreign parents in Austria are divided between choosing state or international schools. We asked some to share their advice.
Published: 17 January 2023 17:14 CET
Updated: 22 January 2023 09:37 CET