For members
Six common myths about Swiss food you need to stop believing
Unlike France and Italy, Switzerland is not known for its gastronomy. But if you live here, you have probably heard some of these myths.
Published: 26 March 2021 15:20 CET
Updated: 9 October 2023 15:47 CEST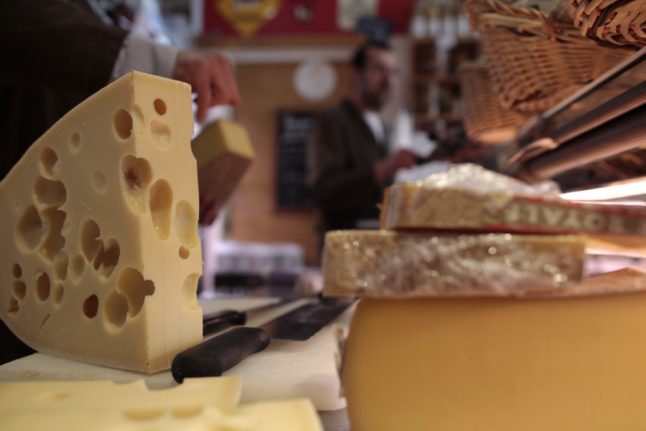 This 'Swiss' cheese is Emmentaler. Photo by Photo by CHARLY TRIBALLEAU / AFP
Cheeses face the heat at Raclette World Championships in Switzerland
Up in the Swiss Alps, the air hangs thick with the funk of hot cheese as the planet's best melt away the competition at the inaugural Raclette World Championships.
Published: 29 October 2023 09:22 CET
Updated: 30 October 2023 11:22 CET