For members
Are Swedes funny? Explaining the many types of Swedish jokes
Swedes generally get lumped in with the Germans as a nation with no sense of humour (unlike their slightly funnier neighbours the Dutch, Danish and Norwegians). But it's not true! Or not entirely, anyway. Swedes do have a sense of humour, it's just a bit different. Here's The Local's contributor Richard Orange's guide to help you recognise when a Swede is trying to be funny.
Published: 11 March 2021 14:07 CET
Updated: 28 May 2023 08:14 CEST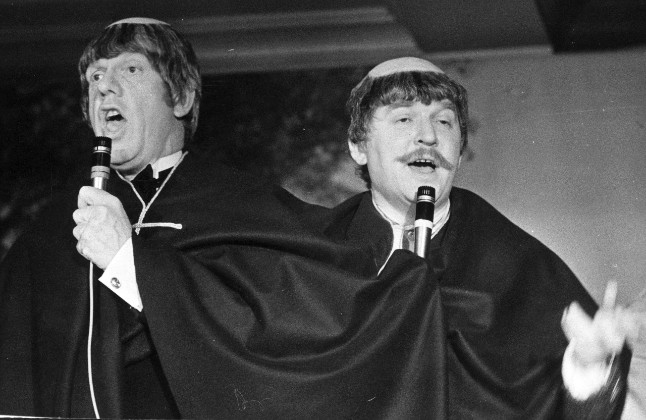 Hasse Alfredson and Tage Danielsson, the much-loved Swedish comedy duo active from the 1950s to the 1980s. Photo: Jan Collsiöö/TT
'Everything is on hold': The ups and downs of working in Sweden in summer
Office fruit disappears, trains and restaurants shut down, and it is impossible to get anything done if it involves a Swedish colleague. The Local's readers report from Sweden's deserted summer offices.
Published: 31 July 2023 14:20 CEST