In Lower Saxony, there has been "a massive number of traffic accidents in a very short time" since the evening, especially in the district of Göttingen, a police spokesman said on Tuesday morning. 
Sixteen cars were involved in a total of 10 accidents, he said, and two people were slightly injured.
READ ALSO: When was Germany's coldest winter?
Following pouring rain on Monday afternoon, roads again became slippery, and Autobahn 7 near Göttingen was closed twice in both directions in the evening.
On the roads of Schleswig-Holstein, there have been dozens of accidents in snow and icy conditions.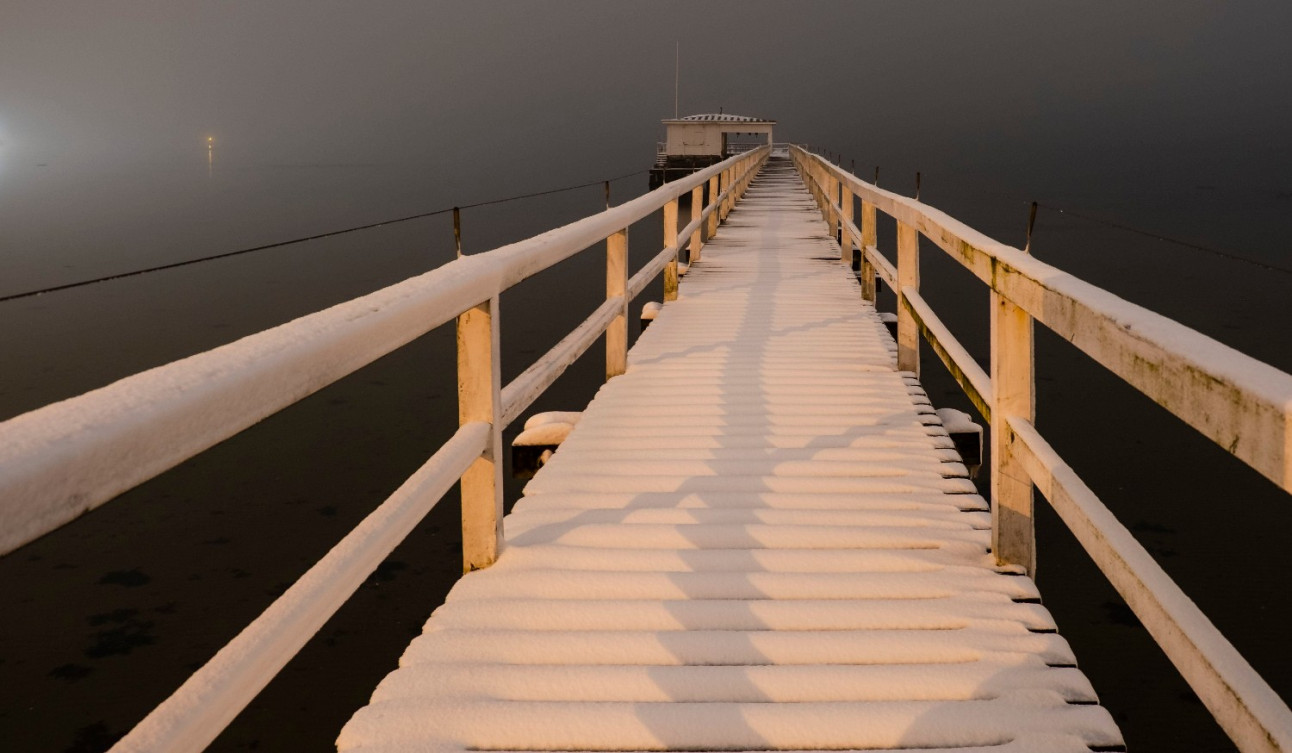 An icy pier in Kiel, Schleswig-Holstein on early Tuesday morning. Photo: DPA
In Lübeck and the districts of Ostholstein, Herzogtum Lauenburg and Stormarn, police were called to more than 40 weather-related incidents in the evening and early morning, a police spokeswoman said. 
Some cars slid into a ditch or ran off the road, she said. A common problem was people driving with the "wrong tires".
A total of six people were injured in the weather-related accidents there, she said.
In the Oberhavel district of Brandenburg, a police officer was injured in a car accident on the A10. He had removed barriers in the evening after a slippery road accident and was hit by the car.
Fatal ice skating accident in southern Germany
Everywhere in the country it remains dangerous to step on icy surfaces and waterways: a 29-year-old man died in hospital a few hours after he collapsed while skating on a frozen pond in Baden-Württemberg, a police spokesman said Tuesday.
The young man was skating about 50 metres from shore on the pond near Ravensburg on Monday afternoon when the ice gave way beneath him. A 60-year-old man tried to help the young man and collapsed himself.
Passers-by pulled the injured helper to shore. The 29-year-old was first pulled out of the water by a diver from the German Life-Saving Association (DLRG) and then taken to a hospital.
Local transport stops
In Kiel, Schleswig-Holstein, the transport company completely stopped service. Early Tuesday morning, operations gradually resumed service.
Magdeburg's public transport company also temporarily suspended operations on Monday evening. Freezing rain had made the roads slippery as glass, the transport companies in Saxony-Anhalt's capital announced. 
In addition, the overhead lines of the streetcars were covered with a layer of ice within a few minutes.
Weather in the next days
Germany's cold spell, which has seen temperatures in parts of the country over the past week dip to below -20C, is coming to an end.
READ ALSO: Why Germany is facing extreme winter weather this month
Temperatures are expected to climb higher throughout the week. By this Sunday, the Mercury in Berlin, Frankfurt and Munich is expected to read 13C, and 17C in Cologne.
For the east and southeast, some snowfall was still expected for early Tuesday, which should quickly turn into rain and subside during the morning.
This is caused by a strong Atlantic weather front, which is gradually bringing warmer sea air, according to the German Weather Service (DWD).
Temperatures well above freezing will also bring rain to Berlin and Brandenburg, which are still covered in snow.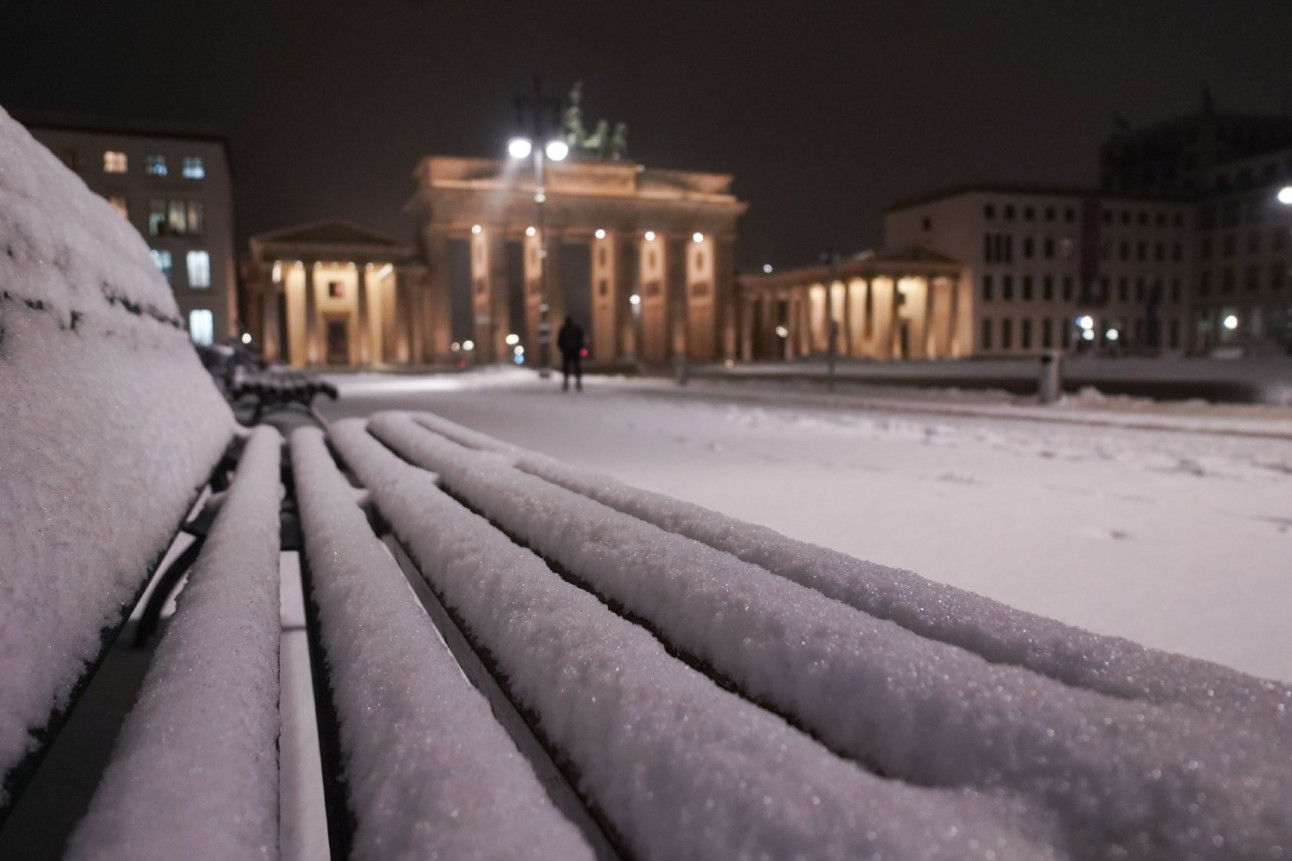 A Berlin bench near the Brandenburg Gate was covered with fresh snow on early Tuesday morning. Photo: DPA
As DWD announced Tuesday morning, there will be intermittent drizzle or rain in the region throughout the day. 
According to the meteorologists, temperatures will climb up to 8C on Tuesday.
There are also warnings of slippery conditions for some regions in the southern half of the country, such as the south of Bavaria.
Here, freezing rain or drizzle is to be expected in some areas, according to DWD. Black ice could occur. 
In the course of the day, however, it will be significantly milder, with 3C in the eastern low mountain ranges and 11C in the western foothills of the Alps.