Heavy snowfall and freezing rain caused traffic chaos at the weekend – and it's still resulting in serious disruption on Monday.
The extreme weather is down to an area of low pressure dubbed "Tristan" which currently has large parts of central and northern Germany in its grip.
It may be a bit of shock for German residents compared to recent years: the last two winters in Germany were comparatively mild.
But now the country is experiencing a cold spell again, with lots of snowfall and temperatures way below zero.
In a historical comparison, however, the winter of 2020/21 has so far been fairly mild compared to other years, as the Statista graphic based on data from the German Weather Service (DWD) shows.

Germany experienced its coldest winter since weather records began in 1962/63, when the average temperature nationwide from December to February was -5.5C.
The second coldest winter occurred in 1940 during the Second World War, with an average of -5.0C. The winters of recent years do not come close to these freezing records. The last time Germany experienced a particularly frosty winter was in 1984/85 (-2.5C).
READ ALSO: Germany braces for more snow as extreme winter weather causes chaos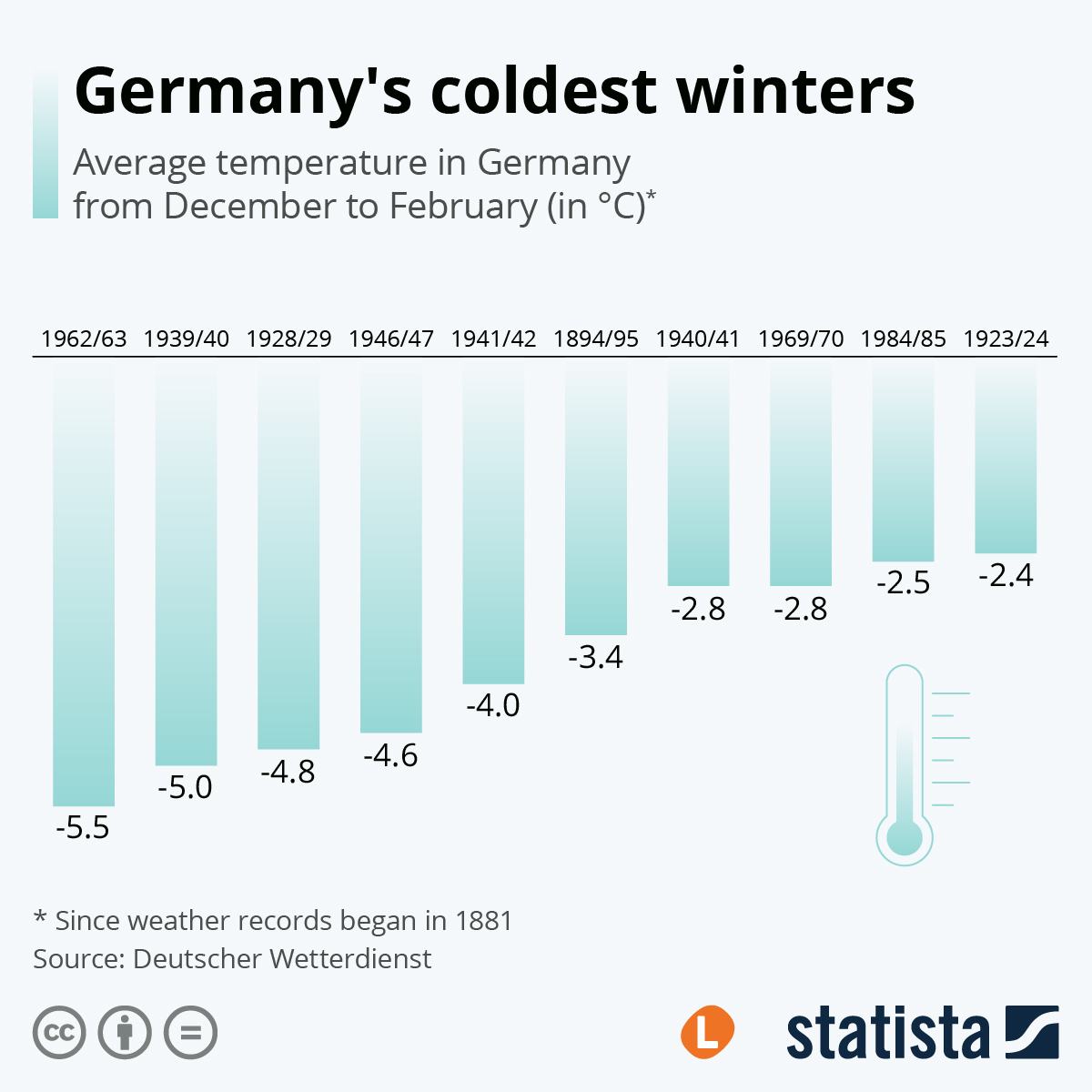 Graph translated by Statista for The Local Germany.
In fact, in general winters in Germany have been getting warmer due to climate change.
According to the DWD, the average temperature across Germany was 3C in December 2020 and 0.6C in January 2021. Both values were above the average for the period from 1961 to 1990.
Of course we still have to see what the rest of February holds – and with freezing weather forecast for the rest of the week at least, things are not looking good. But we'll see how that compares historically once the cold snap is over.