It is the first time in its four-century history that the market is not held in person.
But that isn't stopping it from going ahead online.
It is currently under way, until February 7th, with a series of lectures, exhibitions and concerts being broadcast live online, and an online market shop, with everything ranging from reindeer meat to Sami arts and crafts on offer.
The annual winter market in Jokkmokk, 50 kilometres north of the Arctic Circle, was officially held for the first time in 1605 on the order of Duke Charles (later King Charles IX of Sweden), as an attempt to strengthen the position of the state of Sweden in the far north and among the Sami communities who lived there – and to collect taxes.
It has changed in the hundreds of years since and is today seen both as a gathering place for people all across the Sami lands of Sápmi to meet and discuss current issues and culture – and a place for tourists from all over the world to experience northern Sweden and its traditions, food and crafts.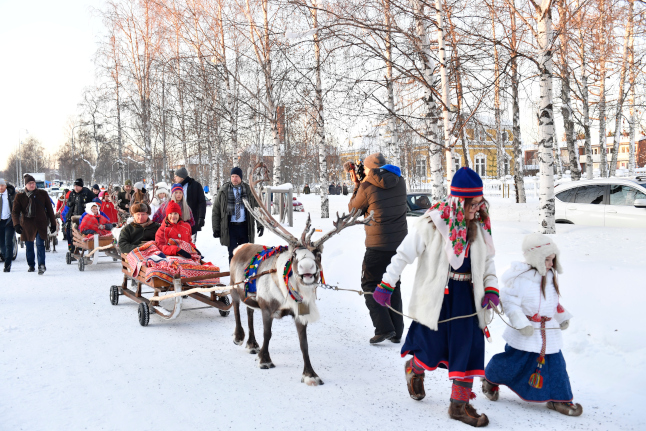 The King and Queen of Sweden visiting the market in 2020. Photo: Naina Helén Jåma/TT
When the market celebrated its 400th anniversary in 2005, it attracted global attention and a record 80,000 visitors. Last year around 50,000 people visited the market, and it's a key source of income for Jokkmokk, which is normally home to only 3,000 people.