For members
Why do Italy's governments collapse so often?
Political instability is nothing new to Italy, which has seen 14 prime ministers and 19 different governments over the last 30 years alone. After Prime Minister Mario Draghi's resignation this week, it's likely that another will soon join the list.
Published: 27 January 2021 15:23 CET
Updated: 21 July 2022 11:12 CEST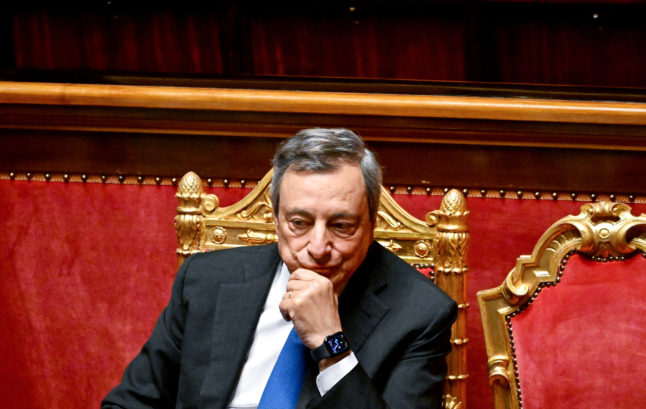 Italy's outgoing Prime Minister Mario Draghi looks on during the government crisis debate at the Senate in Rome on July 20, 2022. Photo by Andreas SOLARO / AFP.