But Örebro is neither preoccupied with the past, nor stuck in a fairytale world. Instead, the city is firmly focused on its future as it develops a growing reputation as a centre for innovation, education, and living well. Located in central Sweden, between Stockholm and Gothenburg, the city is attractive to new businesses and families alike.
Whether you're already familiar with Örebro or you've never even heard of it, here are seven surprising things about this startup hub in the heart of Sweden.
Sweden's secret startup hub: find out more about living and working in Örebro
1. How creativity powers business
A pioneering spirit permeates Örebro's business life. The city was a textiles powerhouse in the 19th and 20th centuries and it's still an economic force. Many local companies are focused on making an international impact, such as Moon Smart Focus, which uses AI to make life easier for professional film-makers.
The founding of Creative House, an innovation and business hub, placed Örebro firmly on the map as a startup city and creative meeting place. It's a nursery for exciting new companies, such as Deligate (which helps food stores cut waste), Yobber (a video recruitment tool) and Transfer Galaxy (a money transfer service). Former H&M CEO Karl-Johan Persson is among the investors. 
Niclas Molinder, CEO of Creative House, has spoken of how he was inspired during a trip to New York to visit a startup community "on the 11th floor of this very plain building". "When the lift opened, there was this ocean of creativity – and I thought this is what I want in Örebro," he said. Now he has it – from an initial 15 companies, Creative House now boasts more than 100.
2. How the city breathes culture and sport
This is a place that takes its culture seriously. So seriously that Örebro is currently spending half a billion Swedish kronor (roughly €50m) on building an entire cultural district for the city. Just don't go thinking that means there isn't already a buzzing cultural scene. 
Örebro is also home to the Swedish Chamber Orchestra, is a fulcrum of Sweden's hugely successful pop music industry, and hosts Scandinavia's largest biennial contemporary art event, OpenArt. This sees the city's streets, squares, restaurants, and shops taken over for 12 summer weeks by artists from all over the world.
Want an active lifestyle? Örebro is a great city to take part in any number of sports and activities. It's renowned for its vibrant skateboarding community and regularly holds summer roller derbies as part of its City Sport Festival, which also features beach volleyball. 
Örebro is also a significant player in Swedish national sport, if you'd rather just be a spectator. Both the men's and women's football teams are in the top division, as well as the men's ice hockey team.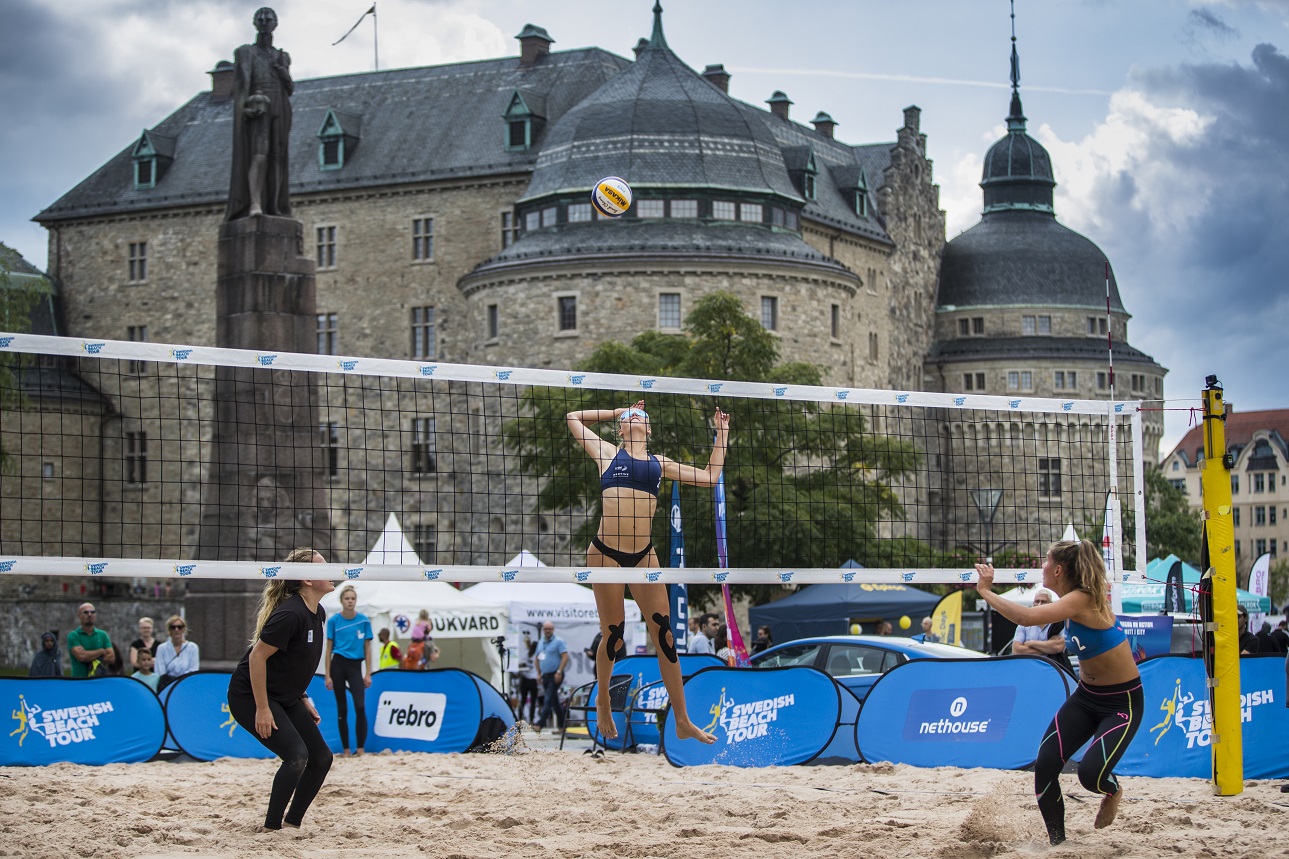 3. The enviable connectivity 
Örebro's claim to be the 'Heart of Sweden' is hard to argue against. The city lies about halfway between Stockholm and Gothenburg (with the capital a little quicker to reach by road) and about 70 percent of Sweden's population is within a radius of 300 km. 
The E20 motorway connection between Gothenburg and Stockholm runs directly through Örebro, as do cross-country railway lines. And the city isn't just convenient for Sweden. From the nearby airport you can escape mid-winter by flying down to Tenerife in less than six hours, or, in the summer, to Croatia or several other European destinations. 
Find out more about the advantages you get with a move to Örebro
4. Just how close you are to nature
Of course, you might not want to fly anywhere – after all, Örebro, Sweden's sixth largest city, is a gem. It's also only a few minutes from vast nature reserves, such as Oset and Rynningeviken, where you find rich bird- and plant-life with picnic and barbecue areas.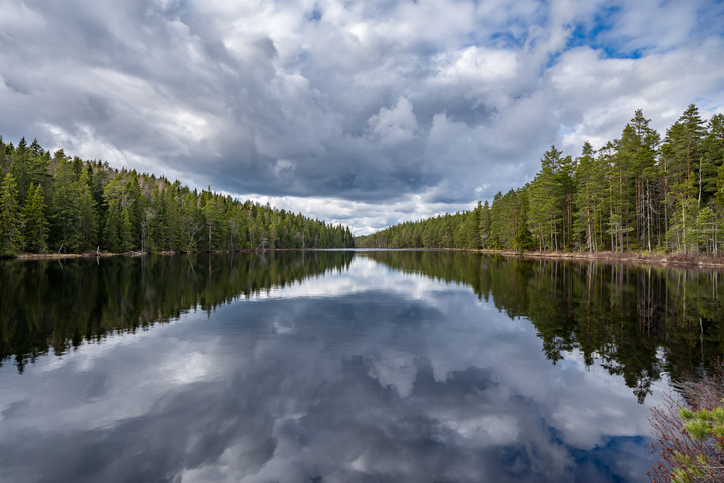 If you want to get active, you can enjoy the cycling or walking paths. The giant Lake Vänern – the largest lake in the European Union – is also only a short drive away.
Örebro's setting and its proximity to Stockholm and Gothenburg are among the many factors that give it a strong appeal for young families. Many are won over by the relaxed, almost vacation-like atmosphere: having a coffee in a terrace cafe — or eating at one of the city's renowned restaurants — and then ambling between shops on the old cobbled streets are popular local pastimes.
5. The defiance of gender stereotypes
"We want more girls to try coding," says Yasnia Deras Cruz, a systems science student and a co-founder of Koda-Yoga, one of Örebro's most preogressive initiatives. As a newcomer to Örebro, Yasnia met yoga teacher Frida Wirsén, who studied sport management and media and communication at Örebro University, on a yoga course.
"Yasnia asked me what I thought about creating a meeting place where you combine yoga and coding. It felt like a great combination," says Frida. "Yoga is a perfect way to have a work break, centre yourself and at the same time become more creative in your work."
Last October Koda-Yoga had its first event – a day of yoga and coding for anyone over the age of 15 who identifies as female and wants to try programming and yoga. "The goal is to break the male dominance in the industry. We want girls to have a chance to learn something new, meet us as female role models, meet companies and create networks," says Frida.
6. The young, forward-thinking university
The city may have a long history. But Örebro University reflects the freshness and zest that drives the city today – it was only formally established as Sweden's 12th university in 1999. 
Örebro University now provides students with one of Sweden's most forward-thinking medical educations – more than 50 researchers focus on the use of artificial intelligence in medicine. Indeed, Örebro is third only to the world-famous Karolinska Institute and the University of Gothenburg in Sweden, when it comes to citations of its scientific publications. 
7. And not forgetting … the affordability!
So, surely this kind of idyllic, cultured, innovative and convenient city must be a little on the expensive side to live in, right? It's not. To buy an apartment in Örebro city centre, or in the suburbs, costs a staggering 65 percent less than in Stockholm. Savings on rent can be nearly as large.
Eating out costs around 25 percent less than in the Swedish capital and the overall cost of living is more than 20 percent lower. Örebro is that rare combination of storied neighbourhoods and modern gusto – an up-and-coming city whose time has now come.
Want to know more about the life and career opportunities in Örebro? Find out more through Smart Move – a joint initiative between Business Region Örebro, Örebrokompaniet, the Chamber of Commerce Mälardalen and Örebro University.