The measure, that was approved in a cabinet meeting on Tuesday, will trigger emergency subsidies and extra support measures to repair damage from record snowfall and low temperatures in Madrid, Castilla-La Mancha, Castilla y León, Asturias, Andalusia, Aragón, La Rioja and Navarre.
The details of the aid package have not yet been decided, but the needs of each region will be assessed and help distributed by relevant ministries.
The storm brought the heaviest snowfall in half a century, blocking roads and train lines, felling trees and causing massive snowdrifts which transformed into ice blocks when a big freeze hit.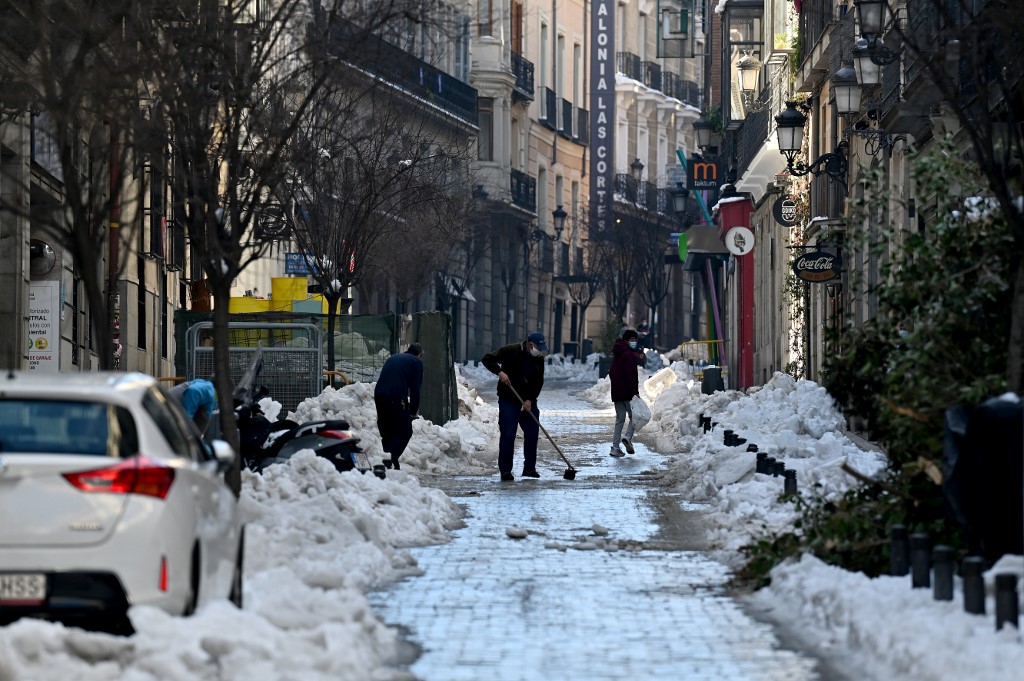 Madrid City Hall estimates the damage caused runs up to at least €1.4 billion ($1.70 billion) in the Spanish capital alone.
On Tuesday, ten days after the storm, the city had yet to clear snow and ice from an estimated 43 percent of roads.
It has closed its parks including Retiro and Casa de Campo to clear the damaged trees and warned they may not reopen for two months.
Across the capital maintenance teams have been working to clear drains, tunnels and sewers of debris caused by Storm Filomena to reduce flooding risk ahead of torrential rain forecast for Wednesday and Thursday.
READ MORE: