At least three people have been confirmed dead in the explosion which occured shortly before 3pm on Thursday. The blast, which has initially been blamed on a suspected gas explosion, completely destroyed the upper floors of the sixth storey building.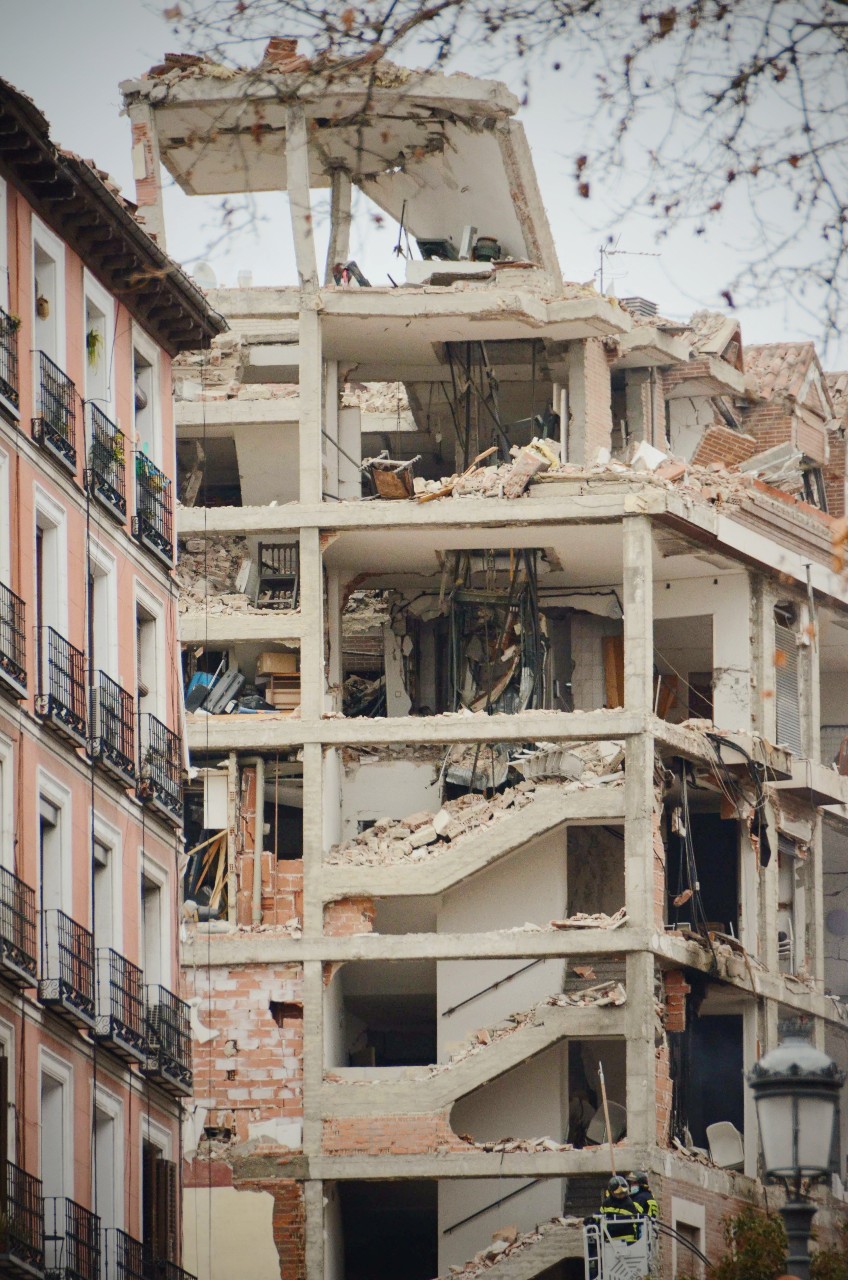 The explosion, which rattled windows across the neighbourhood, sent debris across the entire area stretching to the Puerta de Toledo. 
Police cordoned off the area and evacuated residents from nearby buildings for fear that there was structural damage that could cause buildings to collapse.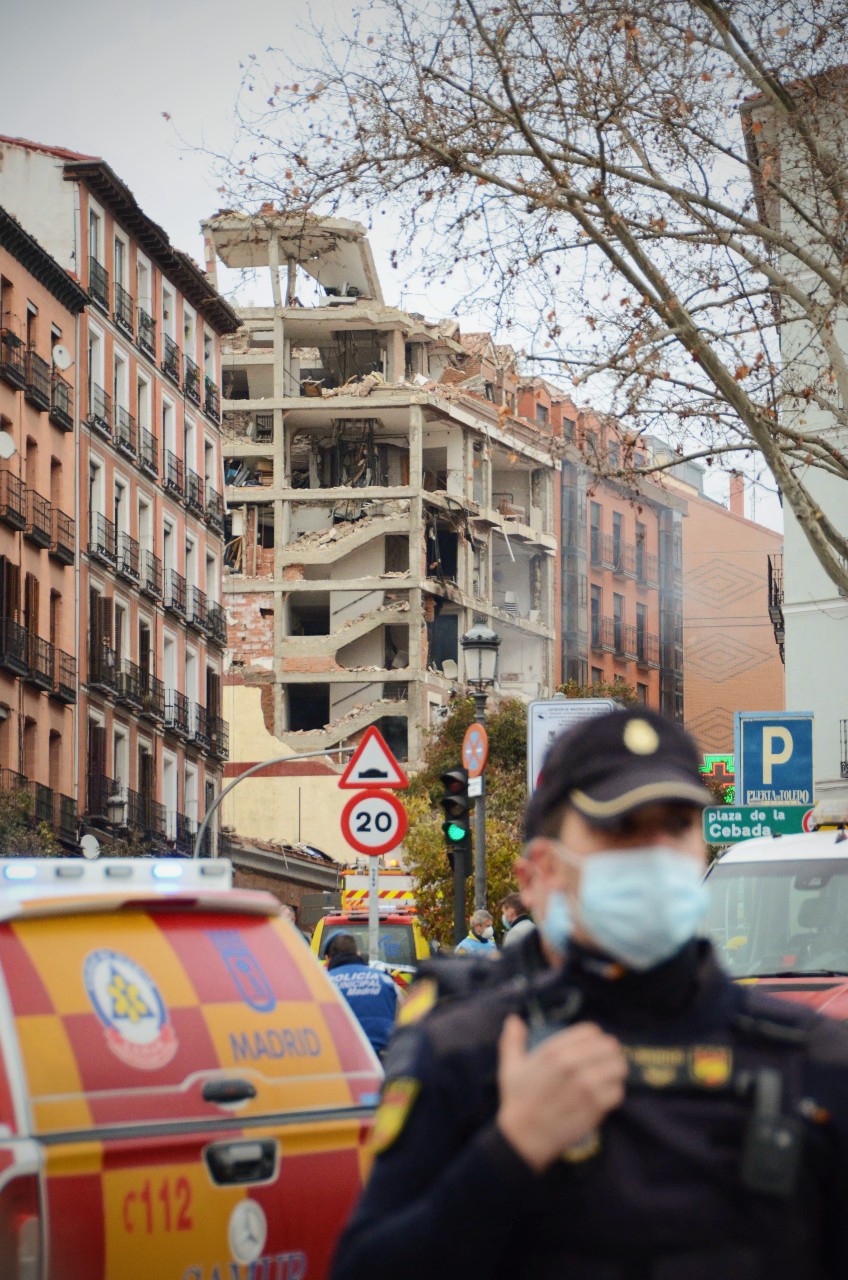 Emergency services were quick to the scene with nine fire engines and 11 ambulances attending the incident.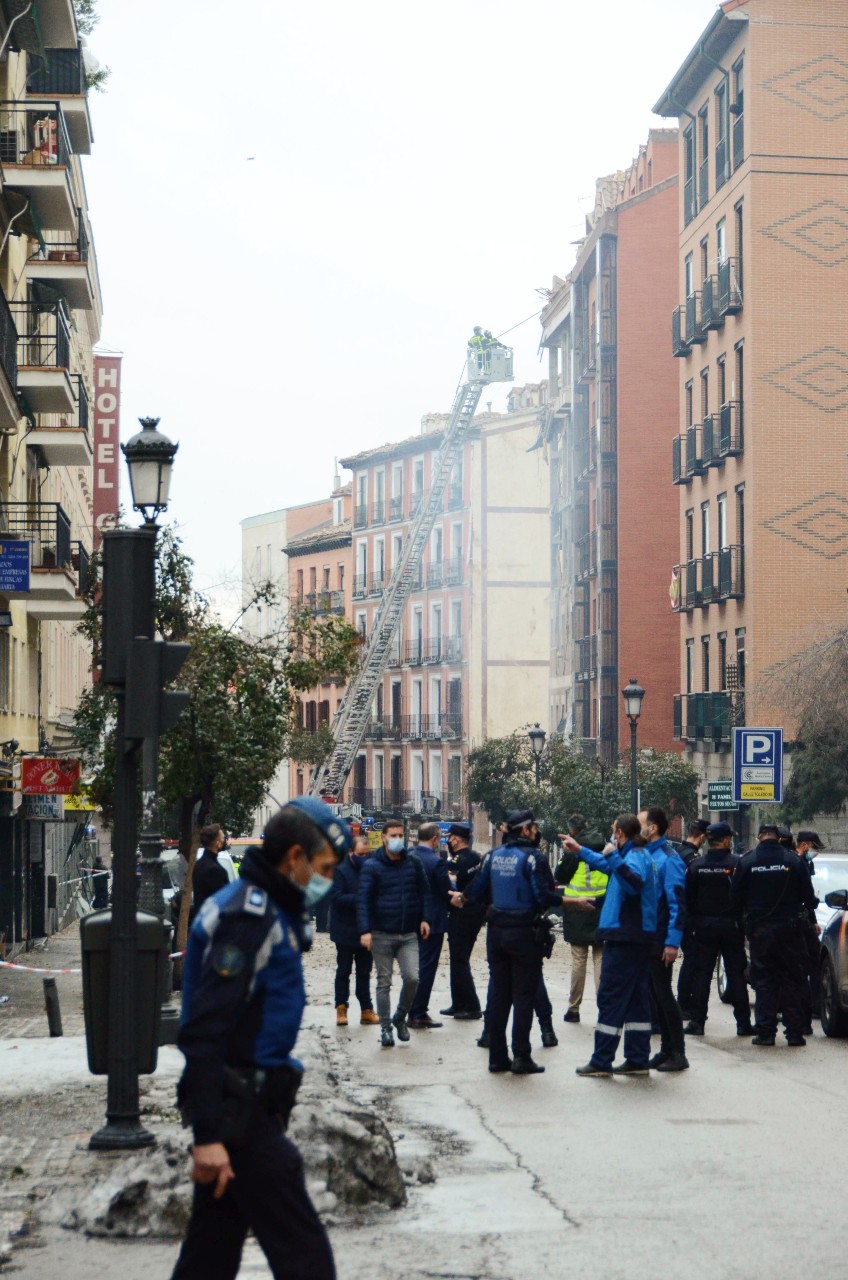 Ambulance crews set up a field hospital to treat those with light injuries while ambulances transferred the more seriously injured to local hospitals.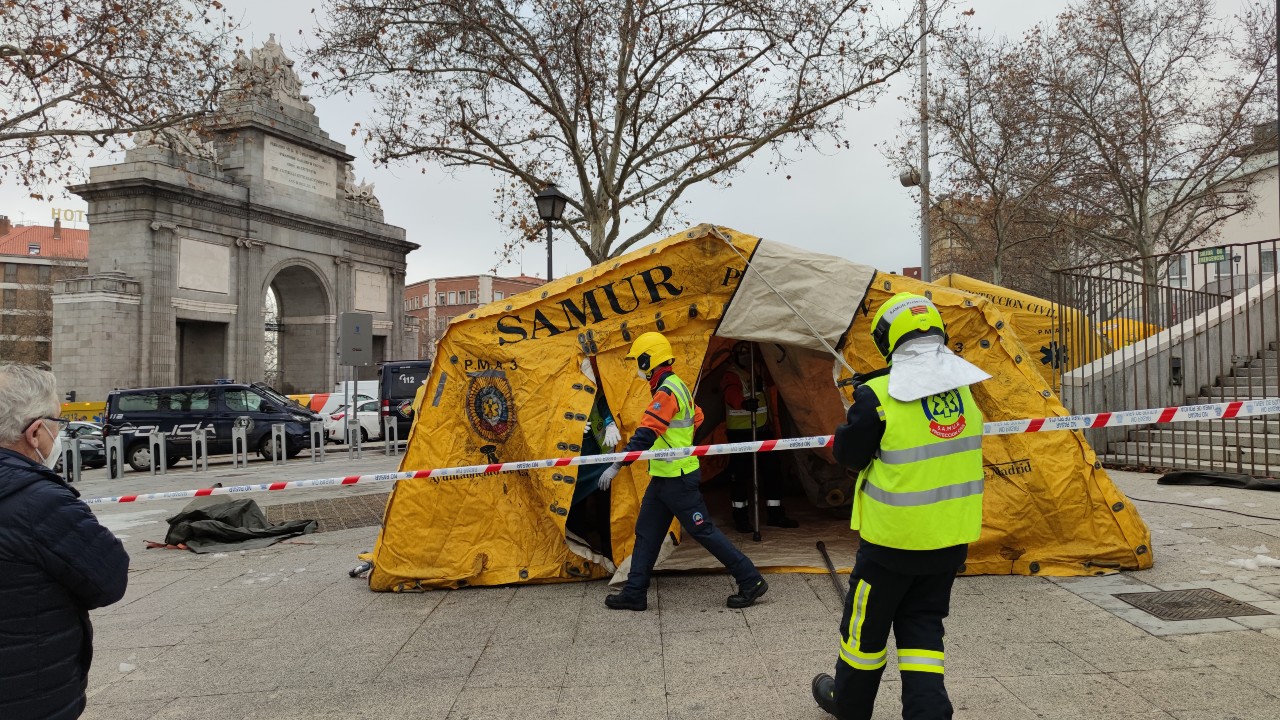 Media also flocked to the scene to report on the explosion.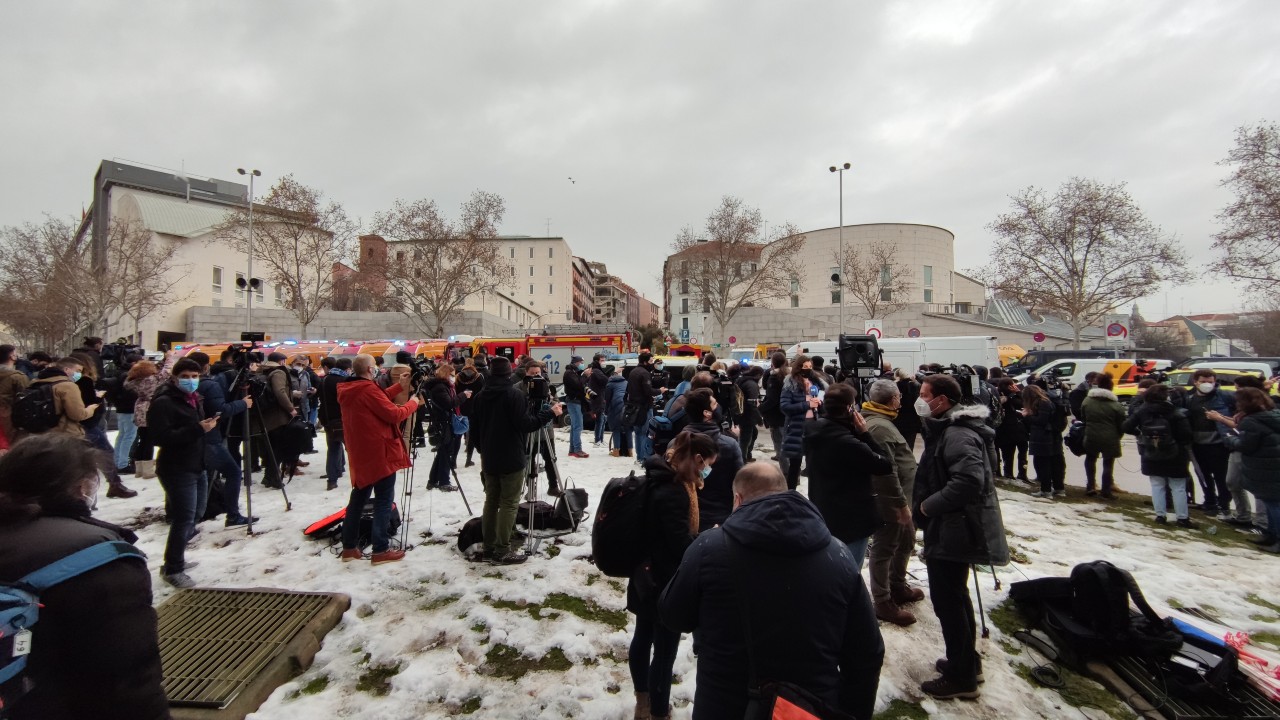 The photo taken below by AFP photographer Oscar del Pozo shows the extend of the debris across the street below and the damage to parked cars as firefighters tackle a blaze caused by the explosion.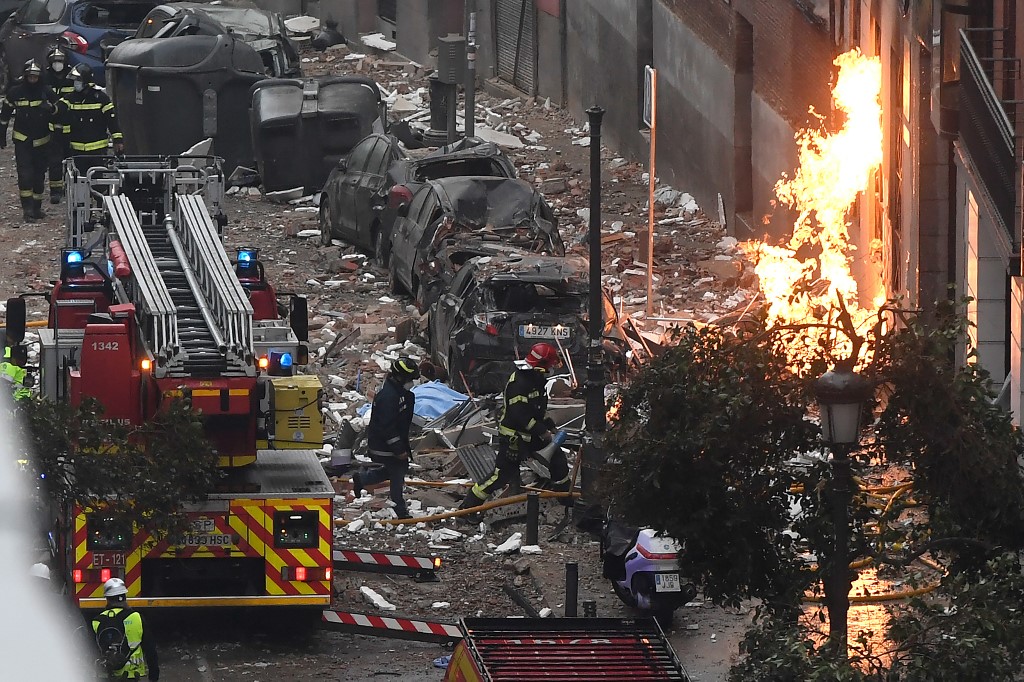 Photo: Oscar del Pozo/AFP
READ ALSO:  At least two dead as huge explosion destroys residential building in central Madrid