It means that people travelling on buses, local trains or trams will have to wear "medical masks" under new rules, according to Spiegel.
This refers to so-called surgical masks including types such as the FFP2. Masks with other protection standards or  fabric coverings will no longer be permitted on public transport, and possibly in shops.
Bavaria this week made FFP2 masks compulsory on public transport and in shops. However, the nationwide rules look set to include other medical masks along with the FFP2 types, which can be more expensive.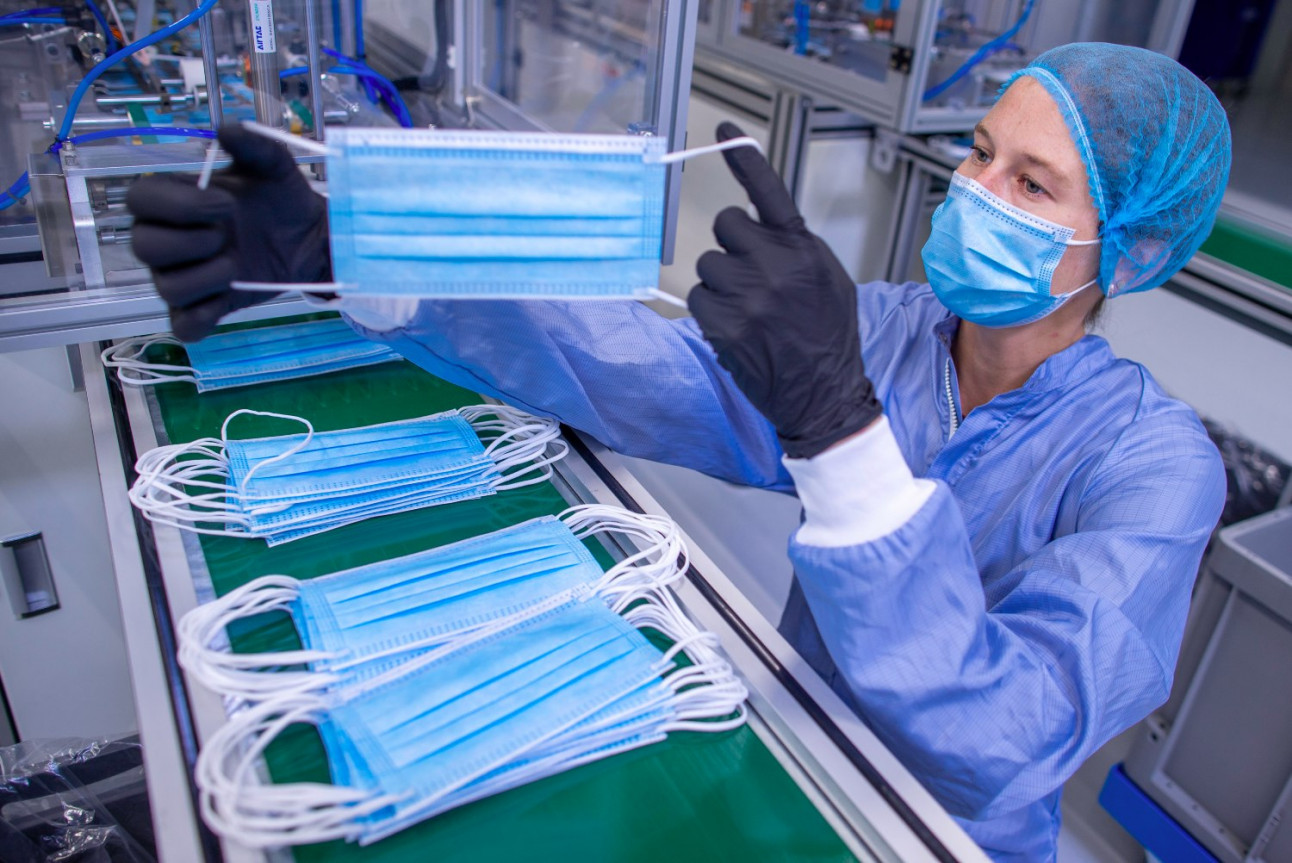 Protective masks at the medical technology company BM Bioscience Technology in Mecklenburg-Western Pomerania. Photo: DPA
According to initial reports, Chancellor Angela Merkel and the 16 state leaders are also likely to extend the lockdown measures until February 14th.
That means bars, cafes, restaurants, leisure and cultural facilities will remain closed until at least this date.
Merkel and state leaders are also discussing other measures including school closures, how to cut the number of people on public transport and how to get more people to work from home.
The talks began on Tuesday afternoon.
New Covid-19 infections have been decreasing in recent days, but experts are worried about the possible spread of more infectious variants of the virus.
READ ALSO: Germany set to tighten shutdown as Covid-19 variants fuel fears
Ahead of Tuesday's talks, Economy Minister Peter Altmaier promised to simplify the procedure for businesses to get aid more quickly to help them cope with the prolonged shutdown, reported AFP.
Germany took on a record €130.5 billion ($160 billion) in new borrowing last year to fund its mega bailouts to companies and support schemes for families as the economy crashed due to the pandemic.
The number of confirmed coronavirus cases rose by 11,369 within 24 hours on Tuesday to 2.05 million. The death toll increased by 989 to a total of 47,622.